Drs. Alexandre Dombrovski and Susanne Ahmari Elected to the American Society of Clinical Investigators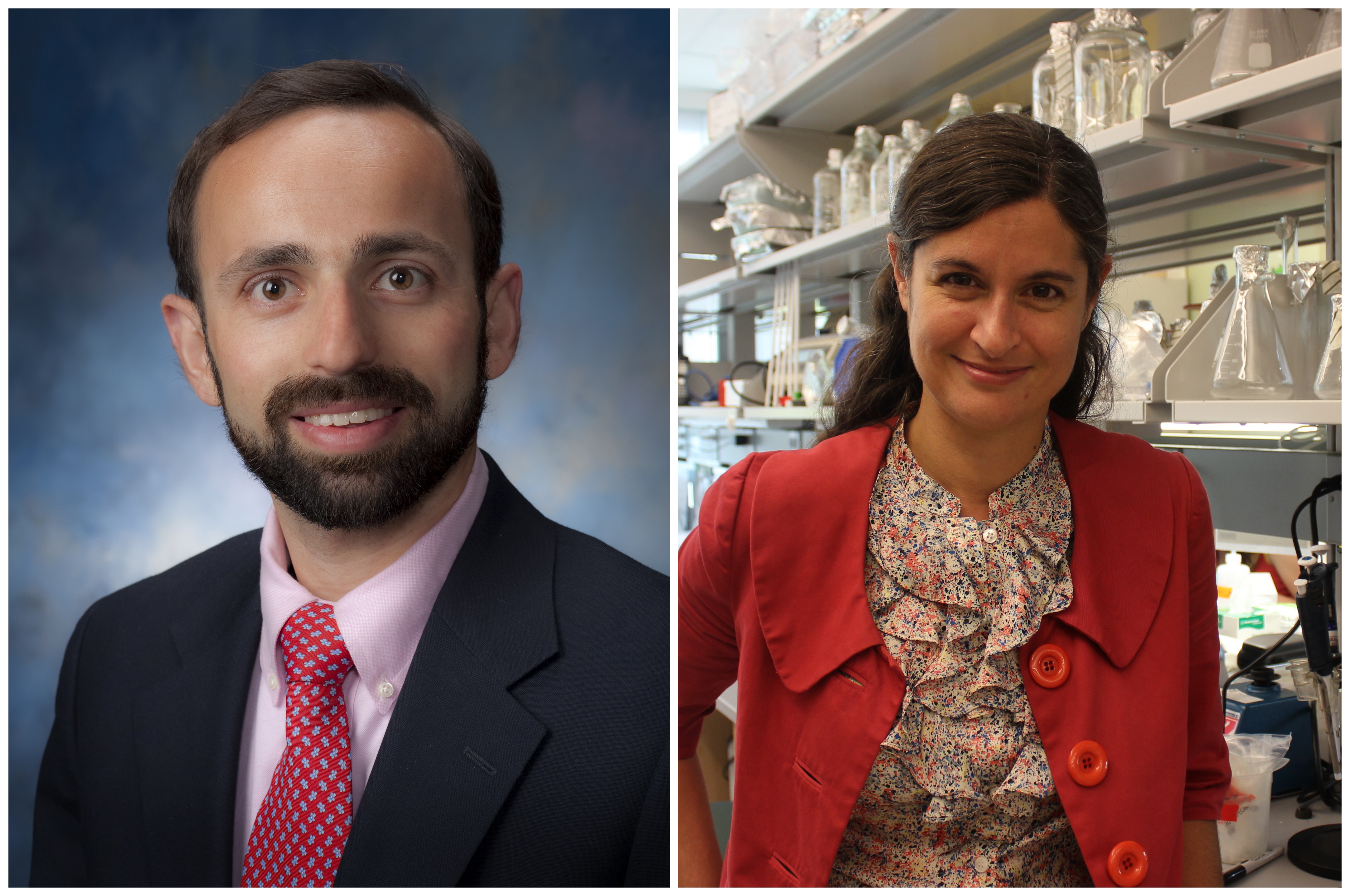 Alexandre Dombrovski, MD and Susanne E. Ahmari, MD, PhD have been elected to the membership of the American Society of Clinical Investigators (ASCI). The Society, one of the nation's oldest and most respected medical honor societies, is comprised of young physician-scientists from all medical specialties. Members are elected for their outstanding records of scholarly achievement in biomedical research.
Dr. Ahmari is Assistant Professor of Psychiatry and Director of the Translational OCD Laboratory, University of Pittsburgh. She is a recognized expert in translational research of obsessive-compulsive disorder and a pioneer in the use of optogenics to uncover mechanisms of psychiatric disease. She currently is principal investigator of a Biobehavioral Research Award for Innovative New Scientists (BRAINS) grant from the NIMH, a Career Award for Medical Scientists from the Burroughs Wellcome Fund, a McKnight Scholar Award, a Klingenstein-Simons Fellowship Award in the Neurosciences, and a Fay and Frank Seed Grant from the Brain Research Foundation. She is co-principal investigator of another NIMH R01 and co-investigator of two NIDA R21 grants. She has received several prestigious awards, including the Society for Biological Psychiatry A.E. Bennett Research Award for Basic Sciences and the 2016 Emerging Female Scientist Carnegie Science Award. Dr. Ahmari is an outstanding and sought-after mentor both within her laboratory and outside of the university. She has represented the university as a thought leader in national and international workshops focused on the integration of cutting-edge neuroscience tools with interventional clinical psychiatry.
Dr. Dombrovski, Associate Professor of Psychiatry and Director of the Decision Neuroscience and Psychopathology Laboratory, studies decision processes in suicidal behavior and borderline personality disorder. His lab uses learning experiments, economic exchange games, functional neuroimaging, and computational modeling. His work contributes to our understanding of alterations in the brain's circuits that underlie disadvantageous decisions in people with mental health problems, and possibly even the final decision to take one's life. Dr. Dombrovski currently is principal investigator on two NIMH R01-supported studies of reward learning in late-life suicidal behavior and social decision-making in borderline personality disorder. He is co-investigator on a R01-funded longitudinal study of late-life suicide.
ASCI is dedicated to the advancement of research that extends our understanding and improves the treatment of human diseases, and members are committed to mentoring future generations of physician-scientists. The Society considers the nominations of several hundred physician-scientists from around the world and elects up to 80 new members each year. Because members must be 50 years of age or younger at the time of their election, membership reflects accomplishments by its members relatively early in their careers.