Dr. Vishwajit Nimgaonkar Continues Program "Without Walls" to Improve Global Mental Health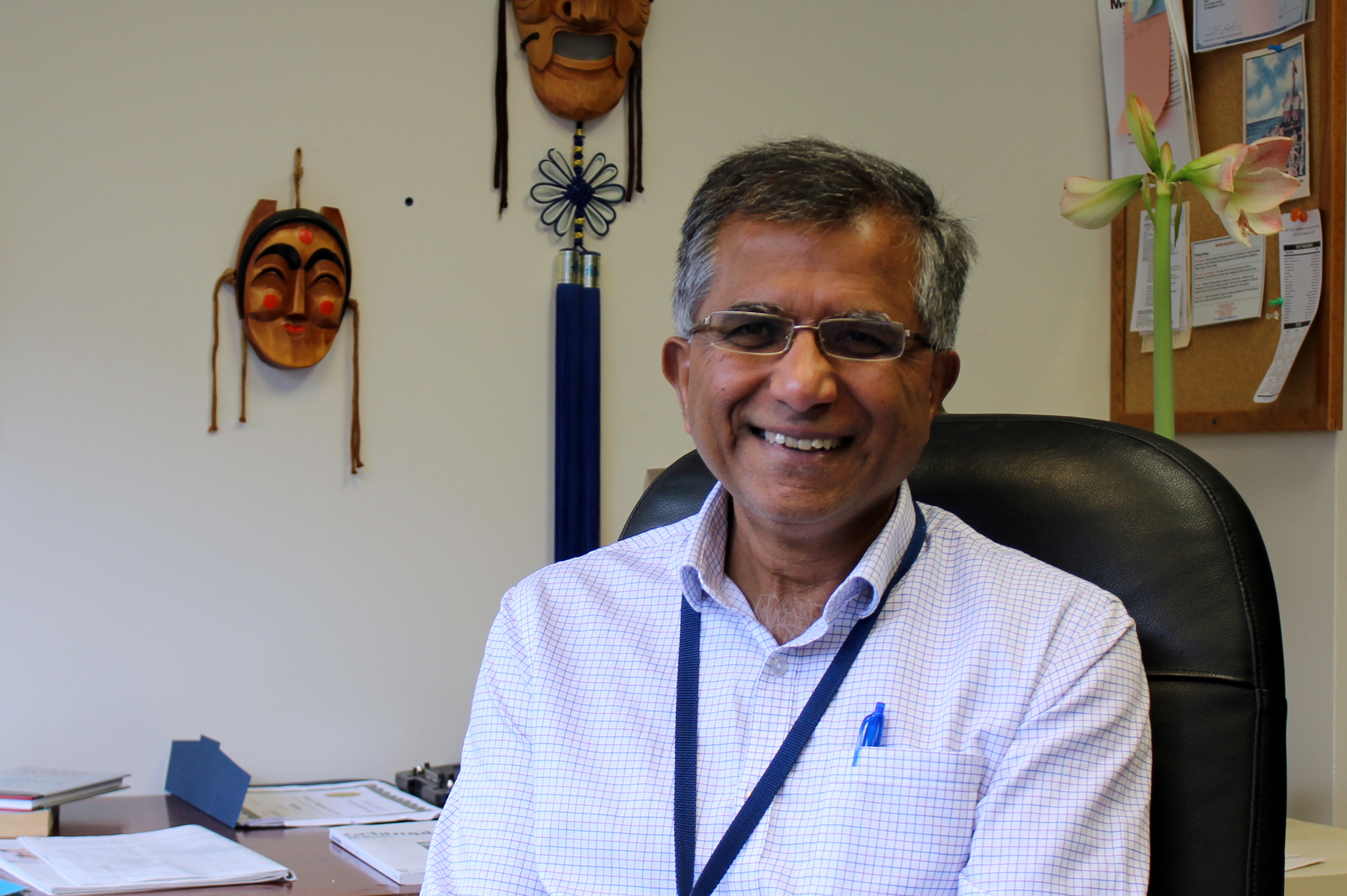 Vishwajit Nimgaonkar, MD, PhD, Professor of Psychiatry and Human Genetics and Director, Program for Genetics and Psychosis, has dedicated the greater part of his career—spanning 25 years—to improving global mental health. Addressing the increasing global burden of mental illness and substance use disorders, he has collaborated with colleagues from Pittsburgh to Delhi, Mansoura, Cairo, and Hyderabad. Dr. Nimgaonkar mainly focuses on training researchers in India, where only about 10% of individuals with mental health disorders receive evidence-based care due to limited healthcare provision and the stigma of mental illness. The diversity and complexity of Indian communities and severe resource limitations compound the enormous public health and economic burden of mental illness. The Indian population accounts for 15% of the total disease burden of global psychiatric, neurological, and substance use disorders, which is greater than all other lower- and middle-income (LMIC) countries combined.
His Mission is Personal
To address these daunting issues, Dr. Nimgaonkar has undertaken the mission of increasing mental health research so that LMICs could develop interventions effective in their cultural and geographic settings, apply and replicate results, and strengthen mental health service systems. His work in India began in 1991 when, using personal funds, he initiated collaborative research with Dr. Smita Deshpande at Dr. Ram Manohar Lohia (RML) Hospital. His initial funding came from the American Institute of Indian Studies. Since then, Dr. Nimgaonkar has received continuous funding from the NIH, most recently for a multi-country program for mental health research training. He received this through a five-year NCD-Lifespan (Chronic, Noncommunicable Diseases and Disorders Across the Lifespan) Award (2014-2019) from the Fogarty International Center/NIMH. The training programs he has developed are grounded in empirical research, complemented by didactic course work, and trainees learn skills in translational research focusing on unmet clinical needs. Trainees are paired with mentors who have similar research interests and guide the development, design, implementation, analysis, and publication of the research. "Because research in developed countries may not apply to developing countries, we must start to conduct research at the sites where it is most needed," said Dr. Nimgaonkar. "A massive pool of talented researchers are poised to yield huge dividends in these developing countries, where the absence of effective remedies and the slowed pace of new drug development makes this work an immediate priority."
Current Research Training Addresses Schizophrenia
The program trains individuals from India and Egypt to conduct research to find novel, effective pharmacological interventions for schizophrenia. Based on a "three-legged stool" model of ethics, training, and research, with capacity building taking the seat, the program provides long-term support to these trainees. Recruitment efforts target the most promising researchers at universities, particularly medical schools, to develop highly motivated faculty who will expose their students to the work and produce a "multiplier" effect. More than 40 trainees are based at six institutions in India and Egypt that maximize the use of existing brick and mortar facilities and other local resources to ensure sustainability and increase impact. Collaborations "without walls" between Indian and Egyptian investigators and trainees are encouraged, independent of US collaborators. Receiving hands-on and online training at their own institutions allows them to assume leadership roles and become trainers themselves. Thus far, the program has trained 77 post-graduate colleagues, six of whom are now chairs of academic departments. Efforts have resulted in 187 peer-reviewed papers.  Several trainees have secured NIH funding, including Dr. Triptish Bhatia, who conducted a clinical trial several years ago and found that yoga improved focus in people with schizophrenia.
Grantathon Model Secures Funding for Researchers 
To facilitate funding of new investigators in psychiatric research, the program partnered with the Indian Council of Medical Research to conduct a Capacity Building Workshop on Implementation Research, or "grantathon" workshop. The event offered training on research study designs, program evaluation, data management, bio-ethics, and grant writing and assisted 22 junior faculty members with developing their ideas for proposals, resulting in 12 funded grant applications. Conceptualized and delivered, and returning results in less than one year, the workshop provided the potential to quickly build research capacity. A subsequent mini-grantathon assisted nine trainees with proposals in 2017. Additional areas of study are using Vitamin D as a supplement for people with schizophrenia in India and Egypt and psychoeducation and the stigma of mental illness in Egypt.
Ongoing studies in India include a randomized controlled trial testing yoga and meditation as cognitive enhancement therapy for people with schizophrenia (PI, Dr. Smita Deshpande, Delhi), funded by the Department of Science and Technology, India. The investigators tested various protocols and discovered encouraging cognitive improvement. Dr. Deshpande also has started to recruit for another trial investigating the neurobiology of dyslexia, funded by Department of Science and Technology, New Delhi. Dyslexia is poorly characterized in India due to lack of awareness, a complex learning environment, and the absence of standardized assessment tools in Indian languages. Dr. Deshpande and her colleagues developed and standardized the first neurocognitive battery, Dyslexia Assessment for Languages of India (DALI), to characterize dyslexia in biliterate populations.
Globe Trotting—No Stopping
Dr. Nimgaonkar has no intention of slowing progress to change the landscape of global health care—his plans include building public and private partnerships with the Indian Association of Private Psychiatrists as well as extending his research training to other fields of medicine, such as Zika research in Brazil and infectious diseases and oncology in India. "We must address the critical mental health treatment gap in the world's resource-limited settings by identifying talented individuals and helping them to stand their own legs, in their own country," said Dr. Nimgaonkar. "We will do this by conducting research not only to assess the depth of mental health needs and the current provision of public and private mental health services, but also examining implementation methods and evaluating mental health approaches to determine which methods are most effective in local contexts."