Dr. Dean F. Salisbury Forges New Ground to Detect Underlying Brain Abnormalities Giving Rise to Psychosis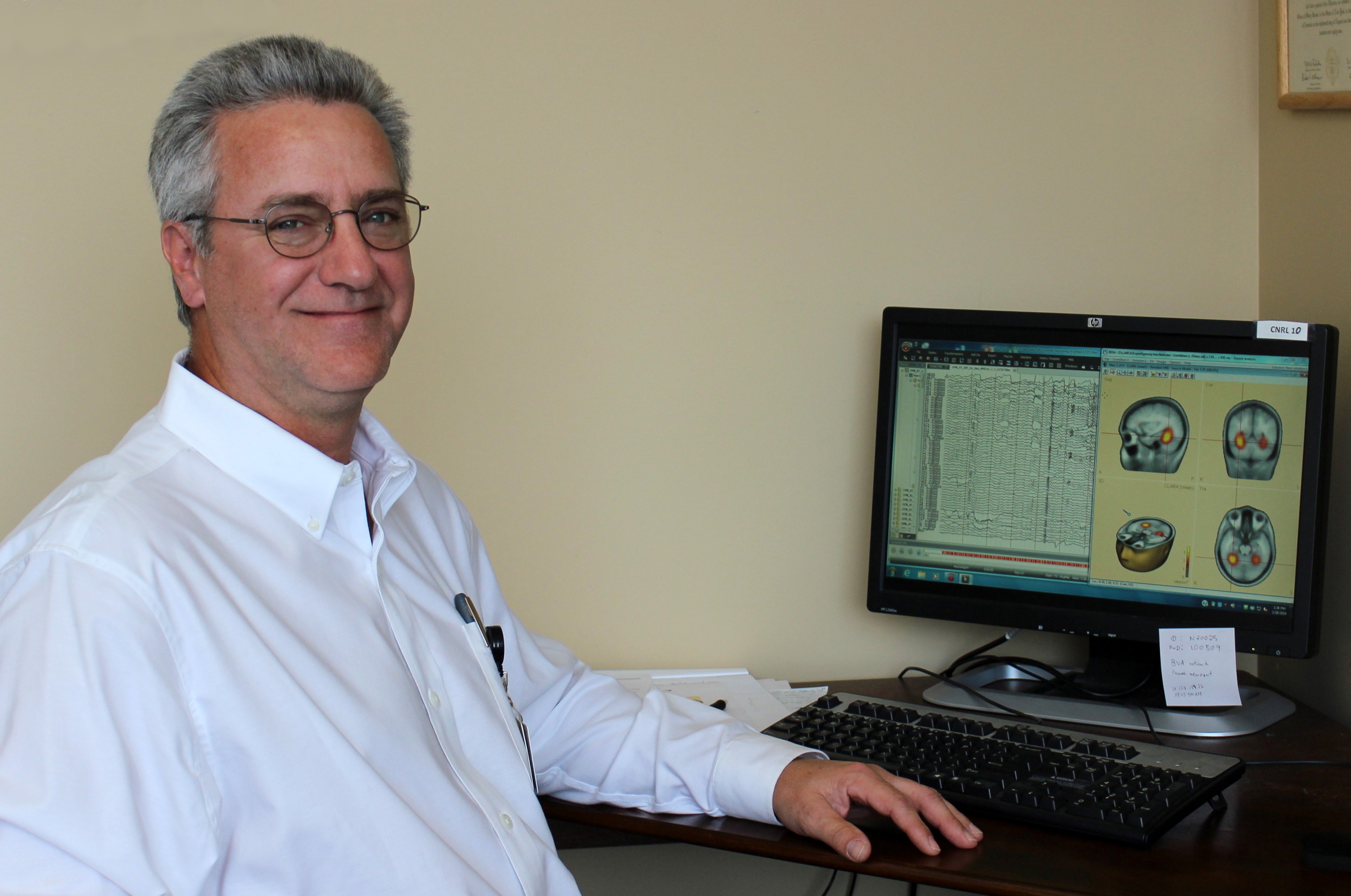 Dean F. Salisbury, PhD has conducted his extensive research career studying the pathology and pathophysiology in early psychosis—a field in which he is an international expert—with one ultimate goal in mind: early identification of the disorder. His research delves into understanding the basic dysfunctions that will lead to earlier identification, better interventions, and improved outcome in schizophrenia and other psychotic disorders. The ultimate goal is to develop simple-to-administer neurophysiological tests that can be used to detect biomarkers of psychosis in high-risk populations and identify cases for early intervention and possibly prevent emergence of the disorder. "We are seeking to detect who might be at risk for developing the disorder so we can implement early screening and intervention to prevent the emergence of psychosis and its lifelong debilitating effects," said Dr. Salisbury. "In general, these patients genuinely suffer, and the longer the disorder is left untreated, the worse the prognosis becomes."
Dr. Salisbury is Associate Professor of Psychiatry and Director of the Clinical Neurophysiology Research Laboratory and serves as training faculty for the Center for Neuroscience, University of Pittsburgh (CNUP) and the Center for the Neural Basis of Cognition. He established the foundation for his research trajectory during graduate school, investigating how the auditory system pays attention to sounds even during sleep and how the brain responds to sounds when a person is asleep versus awake. This led him to study auditory processing in people with schizophrenia. His studies confirmed impairment of P300 (a brainwave related to active target detection response) in the schizotypal personality disorder population, suggesting some form of brain pathology related to the constellation of psychosis-like behavioral traits, even when psychosis is not present. He developed tests of other brainwaves that might be related to thought disorder, a severe and debilitating feature of psychosis, and examined how the "train of thought" went awry in psychosis and at what level of language and memory processing it might occur. By pioneering the combined use of structural brain imaging and electroencephalographic (EEG) measurement of auditory cortex responses to demonstrate that progressive gray matter loss during the early disease course of schizophrenia is linked to progressive auditory impairment, he helped to change the conceptualization of schizophrenia as a static, perinatal encephalopathy.
With a NARSAD Independent Investigator Award, Dr. Salisbury recently studied neurophysiological biomarkers in first-episode schizophrenia based on the ability of frontal lobe attention to increase temporal lobe auditory signals. Serving as principal investigator of three NIMH-funded R01 grants, he continues this work focusing on mismatch negativity and complex second-order sensory memory in schizophrenia and investigates auditory cortex connectivity in emerging psychosis and auditory attention in first-episode psychosis. 
Dr. Salisbury also is co-principal investigator of a five-year, $10 million NIMH-funded P50 (PI: D. Lewis), "Cells, Circuits, Connectivity, and Cognition in Schizophrenia" (Project 5: Human Attention & Visual Short-Term Memory) in the Silvio O. Conte Center for Translational Mental Health Research. His laboratory recently was featured on "Before Stage Four: Confronting Early Psychosis," an episode of the PBS series "Living with Mental Illness." Focusing on structural and functional abnormalities that can be tied to specific symptom constellations, he uses multimodal brain imaging (EEG, MRI) to examine thought disturbance (cognitive level) and basic auditory processing abnormalities (sensory level) in psychosis. "We can measure brain activity with simple sensory and perceptual processes to complex higher-order cognition in order to detect underlying brain abnormalities," said Dr. Salisbury. "Up to 70% of people with psychosis experience auditory/verbal hallucinations, even at first-episode. We need to understand distributed brain circuits first impacted by the disorder, uncover mechanisms affecting circuits, and track progressive changes in brain structure and function so we can relate them to clinical symptoms."
His laboratory also studies the therapeutic effects of transcranial electrical stimulation (tES) in schizophrenia treatment and cognitive remediation. EEG is used to measure the electrical activity of the brain while individuals listen to different sounds and respond to visual stimuli, and responses are compared before and after treatment with tES to examine how changes in these responses could relate to treatment of schizophrenia symptoms.
Dr. Salisbury received the E. Roy John Award for Lifetime Achievement from the Electroencephalography and Clinical Neuroscience Society (ECNS). He also serves as a board member of the organization, which will host a joint meeting on imaging in psychiatry in September (see sidebar). His cutting-edge psychopathology work is recognized worldwide, and his collaborative work across WPIC/UPMC is contributing greatly to laying the groundwork for earlier and improved treatment of schizophrenia and psychosis.
---

Sidebar - Imaging in Psychiatry Is Focus of Joint Meeting 
The next Joint Meeting of the Electroencephalography and Clinical Neuroscience Society (ECNS), the International Society for Neuroimaging in Psychiatry (ISNIP), the International Society for Brain Electromagnetic Topography (ISBET), and the International Society for Functional Source Imaging (ISFSI) will be held September 4-9, 2018. Hosted by ECNS, this year's joint meeting will focus on the increased utilization of EEG and neurophysiological measures in the clinic. A pre-conference workshop on EEG Lab will be held Tuesday, September 4 and Wednesday, September 5, led by Drs. Scott Makeig and Arnaud Delorme; separate registration is required. Following the pre-conference workshop, the scientific conference will begin the evening of Wednesday, September 5 with an opening lecture and reception and continues with three full days of talks and social events, including the Saturday evening banquet.
Dr. Oliver Pogarell of Ludwig Maximillian's University Munich, will host an ECNS-sponsored post-conference workshop, "The Use of EEG in the Psychiatry Clinic," from 9 am to noon on Sunday, September 9. This provides a great opportunity for psychiatrists and trainees to learn about how they might use EEG in psychiatry (other than for epilepsy). For more information, see the full brochure here.