2014 Clinician Educator Showcase

Third Annual Clinician Educator Showcase
The Third Annual Clinician Educator Showcase will take place on Thursday, October 16, 2014 from 11:45am to 3:45pm at Western Psychiatric Institute and Clinic of UPMC (WPIC). Registration is open to all faculty and clinicians, staff, residents, medical students, and psychology interns in the Department of Psychiatry/WPIC community. Registration for this event is now closed.  All registrants will receive an email confirmation of their registration and their breakout session assignments on Monday, October 13th.  
Sponsored by the University of Pittsburgh Department of Psychiatry and Western Psychiatric Institute and Clinic of UPMC (WPIC), this important annual event is a forum for sharing new information on clinical practice, teaching methods, and career advancement for individuals in the clinician-educator pathway.  The Showcase also provides a terrific opportunity to network, reconnect with colleagues, and celebrate the many accomplishments of our dedicated clinician educators and the WPIC staff.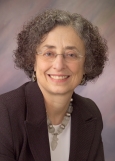 We are honored to have Ann E. Thompson, MD, MHCPM as the plenary speaker for this year's event.  Dr. Thompson is currently Associate Dean for Faculty Affairs and will begin her new role as Vice Dean for the University of Pittsburgh School of Medicine in the near future.  She also currently holds appointments as Professor and Vice Chair (Professional Development) of the Department of Critical Care Medicine and as Medical Director for Clinical Resource Management of Children?s Hospital of Pittsburgh of UPMC.
The Clinician Educator Showcase breakout sessions are highly interactive and offer something for everyone:
P

sychiatry and The Media: Helping Patients and Families to Understand the Facts and the Science Behind Them 

Demystifying the Promotion Process: Special Issues for Clinician Educators
Building and Implementing High Quality, Successful and Sustainable Innovative Clinical Programs
WPIC Clinical Programs Embracing Health Care Reform (Or ?How We Learned to Stop Worrying and Love Health Care Reform?)
Technology Solutions for Increasing Access to Psychiatric Care
P

rinciples and Practice of Interactive Teaching
Lunch will be provided for all registrants.  Click here to view the Clinician Educator Showcase Program Schedule.
For more information, please contact Jeanie Knox Houtsinger, Director of Academic Affairs, at knoxjv@upmc.edu.