7th Annual Conference on ADHD and Executive Function
The Youth and Family Research Program and ADHD Across the Lifespan Clinic of Western Psychiatric Institute and Clinic (WPIC) are proud to present the 7th Annual Conference on ADHD and Executive Function. The keynote presentations this year will be given by Amori Mikami, PhD, and Kevin Antshel, PhD. Dr. Mikami is Associate Professor at the University of British Columbia in Vancouver. Dr. Antshel is Professor and Director of Clinical Training at Syracuse University.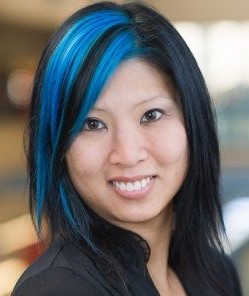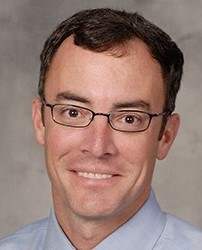 Dr. Mikami's presentation will be on the nature of social difficulties often experienced by children and adolescents with ADHD.  She will discuss the current state of the research literature on strategies for improving social functioning.  
Dr. Antshel's presentation will be on the assessment and treatment (nonpharmacologic) of ADHD in adulthood with a focus on ADHD experienced by college students.
The afternoon will consist of presentations on a range of topics pertinent to the nature and treatment of ADHD experienced by children and adults.  Afternoon sessions are selected to allow a more in-depth presentation of specific topics appropriate for professionals or lay audiences.
Who Should Attend. The conference is designed to present the latest research and clinical knowledge regarding ADHD to a broad audience.  This includes professionals as well as individuals affected by or interested in ADHD outside of their professional responsibilities (e.g., adults with ADHD, family members and friends).  Professionals who may benefit from attendance include: psychiatrists, mental health clinicians, nurses, social workers, educators/teachers, psychologists, service coordinators, researchers, and mental health policy administrators. 
Location. Hilton Garden Inn, Pittsburgh/Southpointe, 1000 Corporate Drive, Canonsburg, PA 15317
For More Information. Click here to view the detailed program schedule and for information on how to register for the conference. You may also contact Nancy Mundy at  412-204-9090 or email her at mundnl@upmc.edu.
Learning Objectives. At the completion of the program, participants should be able to: 
Recognize social impairments in ADHD and interventions that are evidence-based to address these problems.

Identify best practices associated with ADHD with a focus on college students with ADHD.

Describe a range of features and conditions associated with ADHD such as types of sleep difficulties and anxiety. 
All individuals in a position to control the content of this education activity are required to disclose all relevant financial relationships with any proprietary entity producing, marketing, re-selling, or distributing health care goods or services, used on, or consumed by, patients.
The University of Pittsburgh is an affirmative action, equal opportunity institution.
Sponsored by:
Western Psychiatric Institute and Clinic of UPMC
Department of Psychiatry
Office of Educational Resources & Planning
Community Care Behavioral Health