35th Annual Pittsburgh Schizophrenia Conference
The Pittsburgh Schizophrenia Conference is an annual meeting at which the advances in schizophrenia research are reviewed by experts in the field. This year's meeting will cover a range of topics including a review of psychotherapies in schizophrenia, the use of transcranial direct current stimulation for auditory hallucinations, when is it appropriate to deprescribe anticholinergic drugs and the impact of service coordination activities on the care of persons with serious mental illness. 
Gerard E. Hogarty Excellence in Schizophrenia Research Memorial Award Winner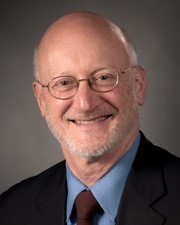 John M. Kane, MD
Senior Vice President for Behavioral Health Services
Northwell Health
New Hyde Park, NY 
Professor and Chairman
Donald and Barbara Zucker School of Medicine at Hofstra/Northwell
The Zucker Hillside Hospital
Glen Oaks, NY
John M. Kane, MD, is Senior Vice President for Behavioral Health Services at Northwell Health in New Hyde Park, New York. He is Professor and Chairman of Psychiatry at The Donald and Barbara Zucker School of Medicine at Hofstra/Northwell. He also serves as Chairman of Psychiatry at The Zucker Hillside Hospital in Glen Oaks, New York. Dr. Kane received a BA from Cornell University and earned his medical degree from New York University School of Medicine. He completed his residency in Psychiatry at The Zucker Hillside Hospital. He is a Diplomate of the American Board of Psychiatry and Neurology.
Dr. Kane is the recipient of many awards, including: the Lieber Prize; The APA's Kempf Award, the Gralnick Award and Foundations Prize; the New York State Office of Mental Health Lifetime Achievement Award; and The Dean Award from the American College of Psychiatrists. He has served as President of the American Society of Clinical Psychopharmacology, the Psychiatric Research Society and the Schizophrenia International Research Society. Dr. Kane has been the principal investigator for research projects focusing on schizophrenia psychobiology, treatment and recovery, as well as improving the quality and cost of care. He is the author of 600 peer-reviewed papers and serves on the editorial boards of numerous journals.
Location. Sheraton Hotel at Station Square, 300 West Station Square Drive Pittsburgh, PA 15219
Who Should Attend. The conference is designed to disseminate the latest clinical and research findings to a wide audience: psychiatrists and other mental health clinicians, including nurses, social workers, psychologists, service coordinators, researchers, patients and their relatives, mental health policy administrators and others who intend to keep current regarding treatment research in schizophrenia.
Registration. Click here to download the brochure for details about the program schedule and for information on how to register.
Learning Objectives. At the completion of the program, participants should be able to:
Recognize the essential elements of coordinated specialty care early in the course of schizophrenia.

Review the concept of the duration of untreated psychoses and steps taken to reduce the duration.

Review what service coordinators/case managers do in assisting persons with serious mental illness achieve milestones in their recovery process. 

Evaluate mental health outcomes achieved by persons with mental illness who engage in service coordination/case management services. 

Review the evidence for the benefits of various psychotherapies in the treatment of schizophrenia. 

Evaluate the data for using transcranial direct current stimulation (t-DCS) in the treatment of auditory hallucinations in schizophrenia. 

Recognize the use of anti-cholinergic agents in the treatment of side-effects of anti-psychotic drugs and consider when it is appropriate to taper and stop these medications. 

Recognize how the creative arts and music play an important role in achieving recovery milestones in serious mental illness. 
Continuing Education Credits Available.
For More Information. Please contact Nancy Mundy at 412-204-9090 or via email at mundnl@upmc.edu for more information.