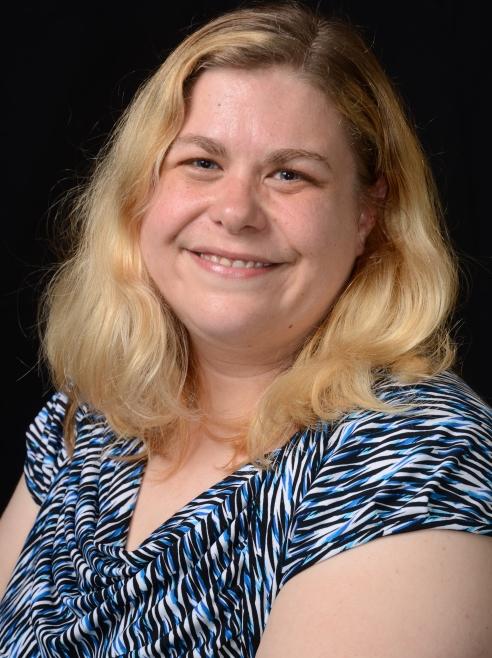 Kymberly Young, PhD
Assistant Professor of Psychiatry
Contact Details
3811 O'Hara St.
Pittsburgh
PA
15213
Education & Training
PhD
American University
Psychology: Behavior, Cognition, Neuroscience
Laureate Institute for Brain Research
Clinical Neuroscience
Professional Affiliations
Member, Society of Biological Psychiatry
Member, Organization for Human Brain Mapping
Selected Honors & Awards
Donald J. Nash Memorial Outstanding Oral Presentation Award, American Association for the Advancement of Science, Southwestern and Rocky Mountain Division
Research Interests
Real-time fMRI neurofeedback; Autobiographical memory; Mood and anxiety disorders
Selected Research Publications & Products
Young, KD, Siegle, GJ., Zotev, V., Phillips, R., Misaki, M., Yuan, H., Drevets, WC., Bodurka, J. (2017). Randomized clinical trial of real-time fMRI amygdala neurofeedback for major depressive disorder: Effects on symptoms and autobiographical memory recall. American Journal of Psychiatry. Apr 14. doi: 10.1176/appi.ajp.2017.16060637.
Young, KD., Misaki, M., Harmer, CJ., Victor, T., Zotev, V., Phillips, R., Siegle, GJ., Drevets, WC., Bodurka, J. (2017). Real-Time fMRI Amygdala Neurofeedback Changes Positive Information Processing in Major Depressive Disorder. Biological Psychiatry. Mar 28. doi: 10.1016/j.biopsych.2017.03.013.
Young, KD., Siegle, G., Bodurka, K., Drevets, WC. (2016) Amygdala activity during autobiographical memory recall in depressed and vulnerable individuals; Association with symptom severity and autobiographical overgenerality. American Journal of Psychiatry 173:78-89.
Young, KD., Drevets, WC., Dantzer, R., Teague, KT., Bodurka, J., Savitz, JS. (2016). Kynurenine Pathway Metabolites are Associated with Hippocampal Activity during Autobiographical Memory Recall in Patients with Depression. Brain Behavior and Immunity 56:335-342.
Young, KD., Bellgowan, PSF., Bodurka, J., Drevets, WC. Behavioral and neuropsychological correlates of autobiographical memory deficits in depressed subjects and individuals at high risk for depression. Journal of the American Medical Association: Psychiatry 70:698-708.
Education Interests
Mentoring undergraduate and graduate students; Mentoring residents and postdoctoral fellows