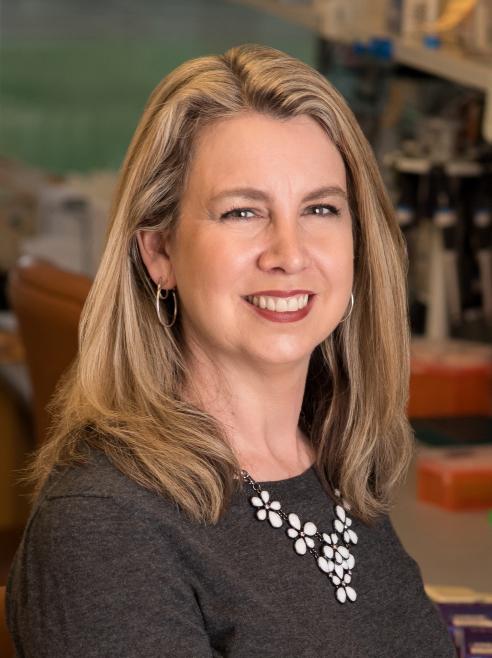 Colleen A McClung, PhD
Professor of Psychiatry and Associate Professor of Clinical and Translational Science
Contact Details
3811 O'Hara St.
Pittsburgh
PA
15213
Education & Training
PhD
University of Virginia, College and Graduate School of Arts & Sciences
Biology
University of Texas Southwestern Medical Center
Neuroscience
Professional Affiliations
Fellow, American College of Neuropsychopharmacology
Member, Society for Neuroscience
Member, Society for Research on Biological Rhythms
Member, Molecular Psychiatry Association
Selected Honors & Awards
NARSAD Independent Investigator Award, Brain & Behavioral Research Foundation
Rising Star Award, International Mental Health Research Organization
Neuroscience of Brain Disorders Award, McKnight Foundation
Research Interests
Circadian rhythms; Mood disorders; Drug addiction
Selected Research Publications & Products
Parekh, P.K., Becker-Krail, D., Sundaravelu, P., Ishigaki, S., Okado, H., Sobue, G., Huang, Y., and McClung, C.A. (2017) Altered GluA1 function and accumbal synaptic plasticity in the Clockdelta19 model of bipolar mania. Biological Psychiatry, in press
Chen, C.Y., Logan, R.W., Tianzhou, M., Lewis, D.A., Tseng, G.C., Sibille, E., and McClung, C.A. (2016) The effects of aging on circadian patterns of gene expression in the human prefrontal cortex. Proc Natl Acad Sci, USA, 113:206-11.
Sidor, M.M., Spencer, S., Dzirasa, K., Parekh, P.K., Tye, K.M., Warden, M.R., Arey, R.N., Enwright III, J.F., Jacobsen, J.P.R., Kumar, S., Remillard, E.M., Caron, M.G., Deisseroth, K., and McClung, C.A. (2015) Daytime spikes in dopaminergic activity underlie rapid mood-cycling. Molecular Psychiatry, 20:1479-80.
Ozburn, A.R., Falcon, E., Twaddle, A., Nugent, A.L., Gillman, A.G., Spencer, S.M., Arey, R.N., Mukherjee, S., Lyons-Weiler, J., Self, D.W., and McClung, C.A. (2014) Direct regulation of diurnal Drd3 expression and cocaine reward by NPAS2. Biological Psychiatry 77:425-33. *Selected as a priority communication.
Arey, R., Enwright III, J.F., Spencer, S., Falcon, E., Ozburn, A.R., and McClung, C.A. (2013) An important role for Cholecystokinin, a CLOCK target gene, in the development and treatment of manic-like behaviors. Molecular Psychiatry, 19: 342-350.
Clinical Interests
Psychiatric disorders
Education Interests
Training graduate students; Training undergraduate students