WPIC Offers Clinician-Educators Unique Career Development Opportunities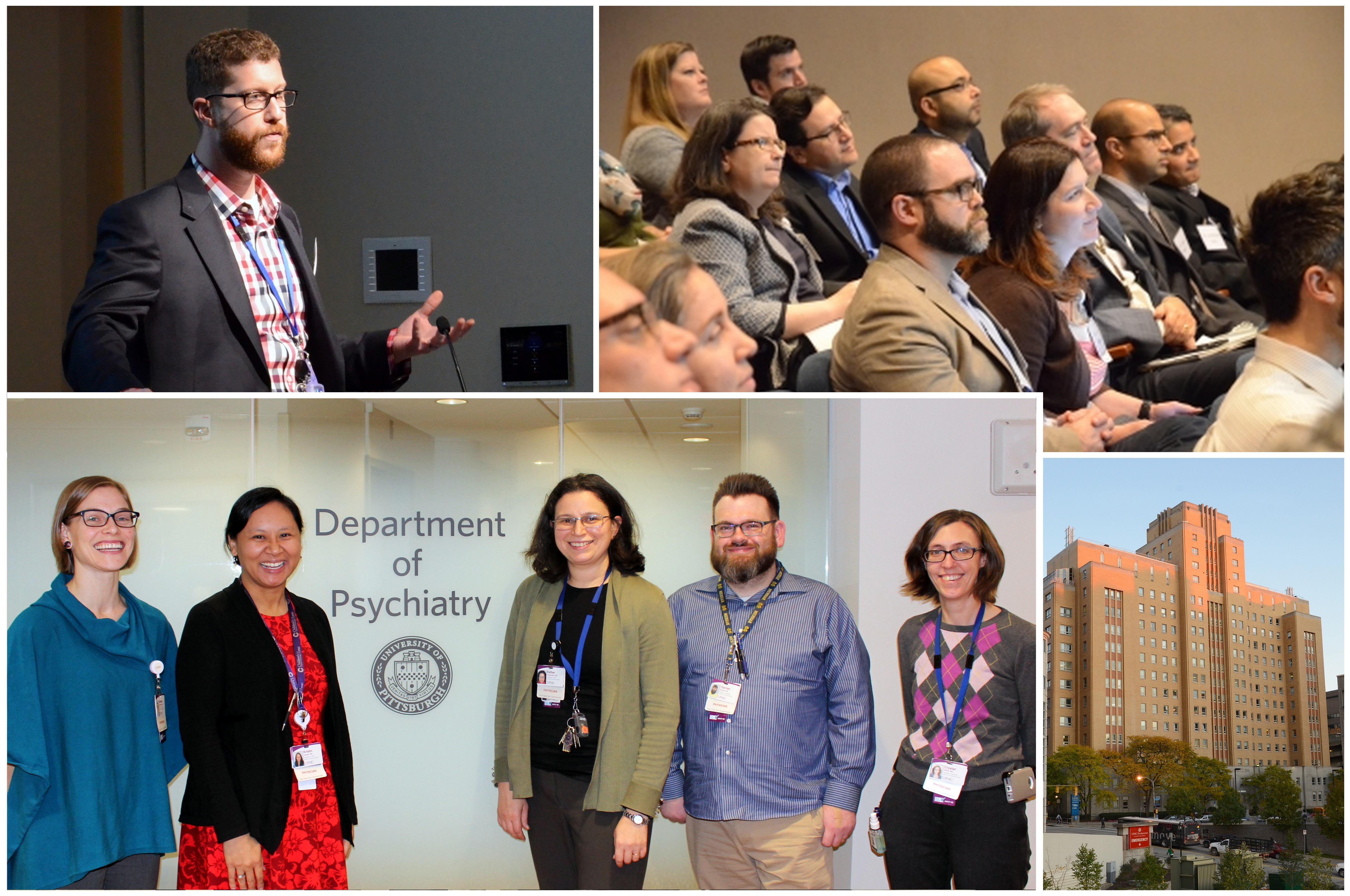 The critical role of Clinician-Educators (CEs) has continued to gain recognition within academic medical centers, and the responsibilities of CEs have increasingly become more complex. To help physicians navigate this complexity, the Department has established a programmatic approach that involves personalized career development to enable CEs to identify their talents, develop specific skill sets, and unleash their talents and skills in their area of passion. These opportunities include an Academic Administrator Clinical Educator (AACE) track for residents; a Clinician-Educator Navigator Program, Clinician-Educator Faculty Development Program, and Clinical Value Project Program for faculty members; and an annual Clinician-Educator Showcase that brings the CE community together.
Academic Administrator Clinical Educator Track
Co-Directors, Pierre Azzam, MD and Priya Gopalan, MD
Individuals interested in pursuing a career in academic leadership or clinical education can begin as early as residency in the Department's Academic Administrator Clinical Educator (AACE) Track. The track offers interactive and foundational curricula in quality improvement, patient advocacy, academic dissemination, and clinical administration, as well as specialized opportunities for developing teaching and mentorship skills. "Many physicians want to be good teachers, mentors, writers, and researchers, but, without formalized instruction, gaining proficiency in these areas can feel inaccessible," said Pierre Azzam, MD, Co-Director of the AACE Track. "The AACE Track uses formalized and practical models of teaching to help physicians gain the skills and comfort to execute successful academic products, in much the same way that classical residency training fosters the development of proficiency to execute successful clinical ones."
Residents in the AACE Track play an important role in medical student education through teaching in the clinical setting, serving as preceptors for problem-based learning groups, and leading lectures and small group discussions in the medical school. In addition, they serve as experts for clinical case conferences and primary presenters for the WPIC-Wide Journal Club and Resident Grand Rounds. AACE Track participants are expected to develop, implement, and disseminate a scholarly project in their respective area of interest. They participate in twice-monthly workshops that help them to identify professional objectives, develop core skills to prepare a proposal, and execute the project. AACE Track Projects focus on a range of areas including quality assurance and improvement, educational interventions, clinical innovations, and advocacy. Residents continue to meet with their mentors and engage key stakeholders throughout residency to coordinate project activities, review results, and disseminate their findings. 
Clinician-Educator Navigator Program
Kenneth Nash, MD, MMM, Director
James Tew, MD, Co-Director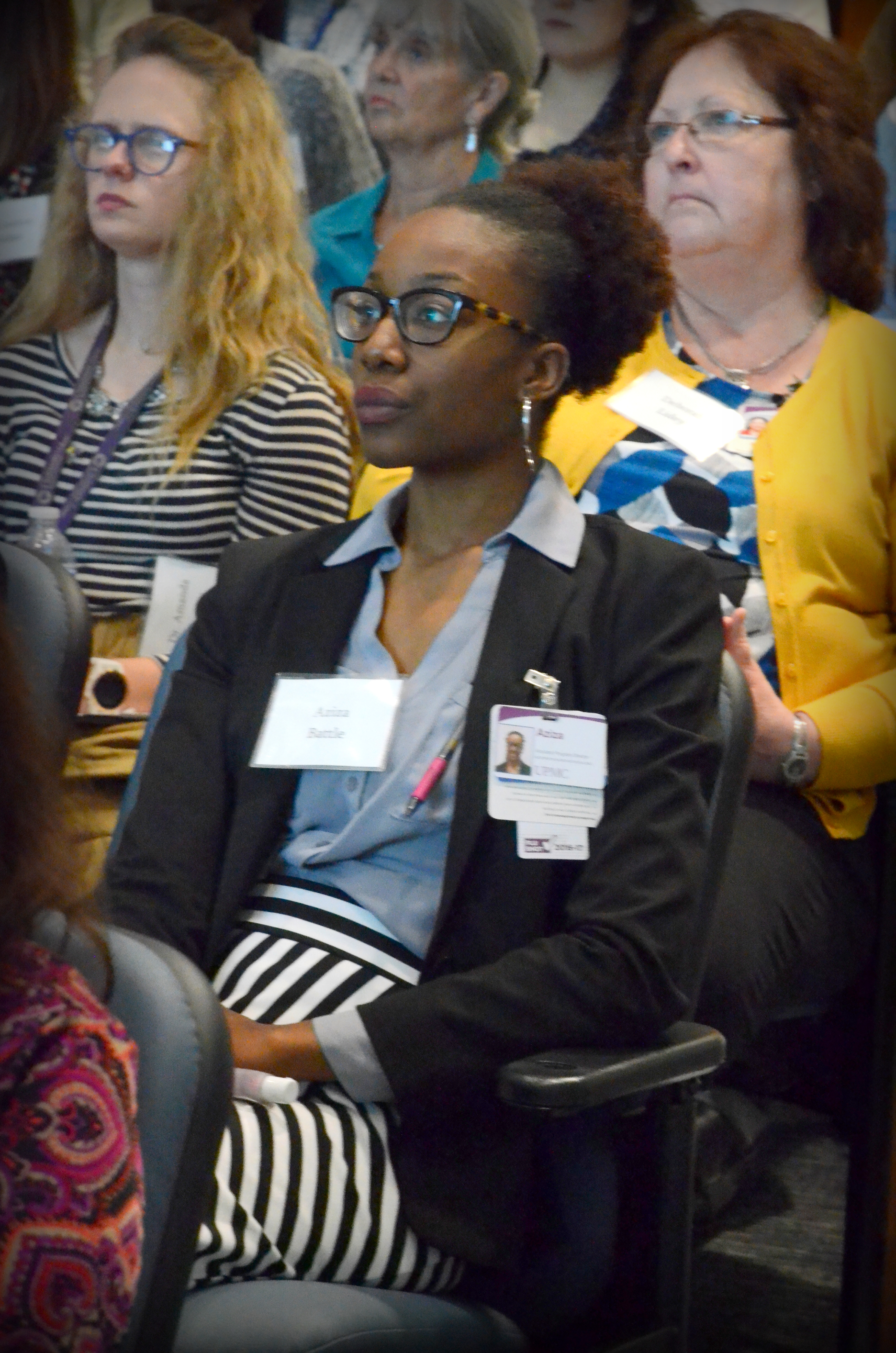 The Clinician-Educator (CE) Navigator Program pairs each new CE faculty member with a point person (Navigator), who provides guidance and resources to assist in the transition process from trainee to CE within the Department or from CE status at another institution to CE status within the Department. Pairs are matched based on clinical focus, job assignment, work environment, family situation, and other relevant factors. Navigators are CE faculty who have successfully transitioned themselves and who are familiar with the clinical environment at WPIC and its related clinics and programs. In this role, they convey important information to the new CE, refer appropriate resources, and share experiences to help facilitate the transition. In an effort to more formally assess the experiences of new CE hires, this year the Department of Psychiatry will pilot a more structured approach to the CE Navigator Program. Using a Leader Rounding Toolkit provided by the Studer consulting group, Navigators will meet with their CE faculty member once per month, complete the rounding tool at each session, and record feedback from the CE faculty member. 
Clinician-Educator Faculty Development Program
James Tew, MD, Director
With the shift in CE culture, Department leadership recognized that early-career CE faculty, like faculty who are primarily invested in research, would benefit from a focused approach to help with career skill development and mentorship, guided by the expertise of more senior faculty. To meet this crucial need, Department Chair David Lewis, MD spearheaded formation of a task force to design and develop the two-year Clinician-Educator Faculty Development Program (CEFDP). WPIC is one of few academic medical centers in the country to offer a formal career development program for junior CE faculty members serving as clinicians, educators, and/or administrators. "Our expectation was that investing in the career development of CE faculty would enhance evidence-based patient care and service delivery, as well as support faculty satisfaction," said Dr. Lewis. The ultimate goal of the CEFDP is to help CEs learn and reinforce skills necessary for an effective approach to their scholarly activities and dissemination of their work. The program focuses on three key areas: facilitating mentor-mentee relationships, expansion of the academic skill set through educational sessions in specific content areas, and developing an academic peer group of early-career stage CE faculty. "Successful CE faculty development is essential to the academic mission of psychiatry, yet the pathways to CE career advancement have not been as clearly defined as those involving investigator tracks. To obtain funding in today's competitive environment, researchers have to specialize and create a primary identity. The program helps young CEs do just that and navigate options within this complex career path," said Jamie Tew, MD, Associate Professor of Psychiatry and Director of the CEFDP.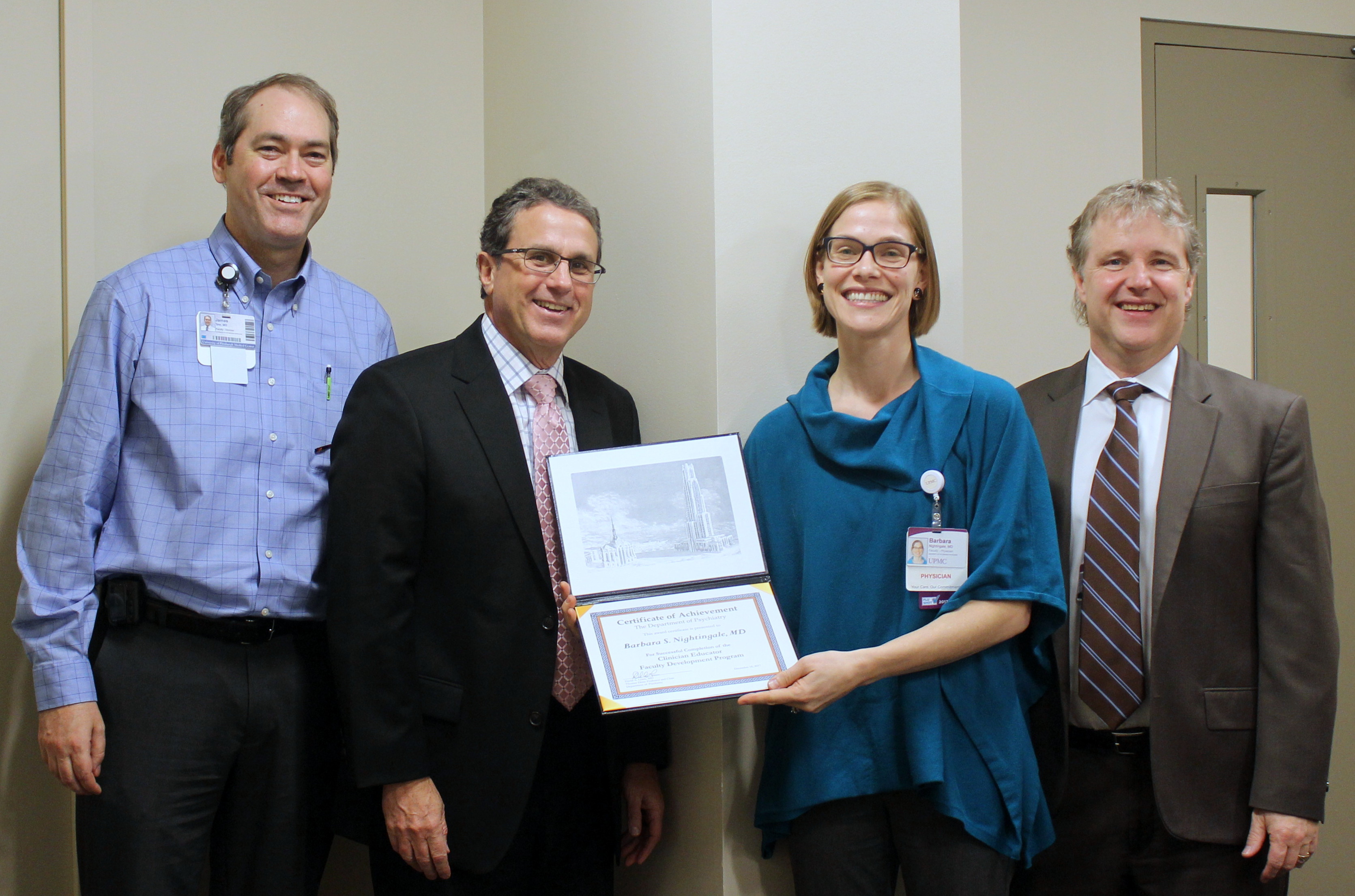 The program's fourth cohort began in January 2018, and approximately 40 faculty members have participated in the program. Participants meet for monthly lunchtime educational series sessions facilitated by the task force members: Maintaining Your CV, Academic Writing, Negotiation, Role of the Mentor and Mentee, Time Management, Roadblocks to Success for CE Faculty, Academic Promotion Criteria, Writing Your Executive Summary for Promotion, Leadership and Program Development, Using Technology in Teaching, and Developing as an Educators. Many of the Department's clinical faculty have been promoted into leadership positions, with a significant rise occurring since implementation of the CEFDP. "Developing and offering the CEFDP allows us to provide such an extremely unique opportunity to clinicians interested in an academic medical career and sets us apart from other institutions," said Ken Nash, MD, Director of Clinical Affairs. "The program not only improves the overall quality of education we offer, but also provides a huge advantage in recruiting and retaining new CE faculty members." As the program continues to evolve, the ideas of offering booster sessions, writing workshops, and promotion material development are being considered.
Clinical Value Project (CVP) Program
David Lewis, MD, CVP Review Committee Chair
Lori Zippay, Administrator, CVP Program
The Clinical Value Project (CVP) Program was established in 2017 and provides competitive funding for projects designed to increase the quality of patient care, patient engagement and satisfaction, clinical outcomes, access to services, clinician efficiency and satisfaction, and/or reduce costs. Each project is expected to determine quantitative baseline measures in one or more of the above areas, test a means for improving those measures, and provide a pilot demonstration that those means do (or do not) improve those measures. Awards range up to $20,000 per project, and outcomes of these one-year projects have the potential to seed the implementation of future University of Pittsburgh (UPP) value incentive goals in Psychiatry and the Behavioral Health Service Line. "Clinician-educators are at the forefront of clinical care and are best positioned to identify areas that will improve the clinical experience at both the patient and practitioner levels," said Lori Zippay, Administrator, Faculty CE Program. "The CVP Program gives our CEs the opportunity to develop ideas into concrete academic projects conducted in their own clinical environment, the results of which can then lead to initiatives in other clinical areas and programs within behavioral health."
The application process and project implementation also provide valuable academic experience and career development opportunities. Applicants are encouraged to include a simple, clear benefit, straightforward metric and method for tracking the metric, and appropriate data analyses; workshops on preparing effective applications are offered annually. 
Topics of funded CVPs include: 
Preventative Interventions for Geriatric Psychiatry Inpatients identified as "At Risk" for Falls and Restraints
Use of Text Messaging to Increase Engagement in the Ambulatory Detox Program
Using Clinical Dashboards to Enhance Patient Care in the Treatment of Eating Disorders 
Enhancing Integration of Behavioral Health Services in the OB-GYN Clinic through Education and Protocol Dissemination
Clinician-Educator Showcase
Jeanie Knox-Houtsinger, Planning Committee Coordinator 
Since its debut in 2012, the Annual Clinician-Educator Showcase has become an important venue for highlighting clinical innovations that emerge from the collaborative relationships between early career clinician-educators (CEs) and experienced mentors in our Department. Faculty, clinicians, staff, trainees, and members of the WPIC community attend the half-day event each fall to share information and strategies on career development and quality improvement initiatives, reconnect with colleagues, form new collaborations, and learn more about the various academic and clinical programs within the Department and WPIC. Jointly sponsored by the Department and WPIC, the Showcase features interactive plenary and breakout sessions on a wide variety of career development and clinical topics. The popular Speed Dat(a)ing session began in 2015 and is comprised of presentations highlighting a selection of innovative projects led by our psychiatry residents.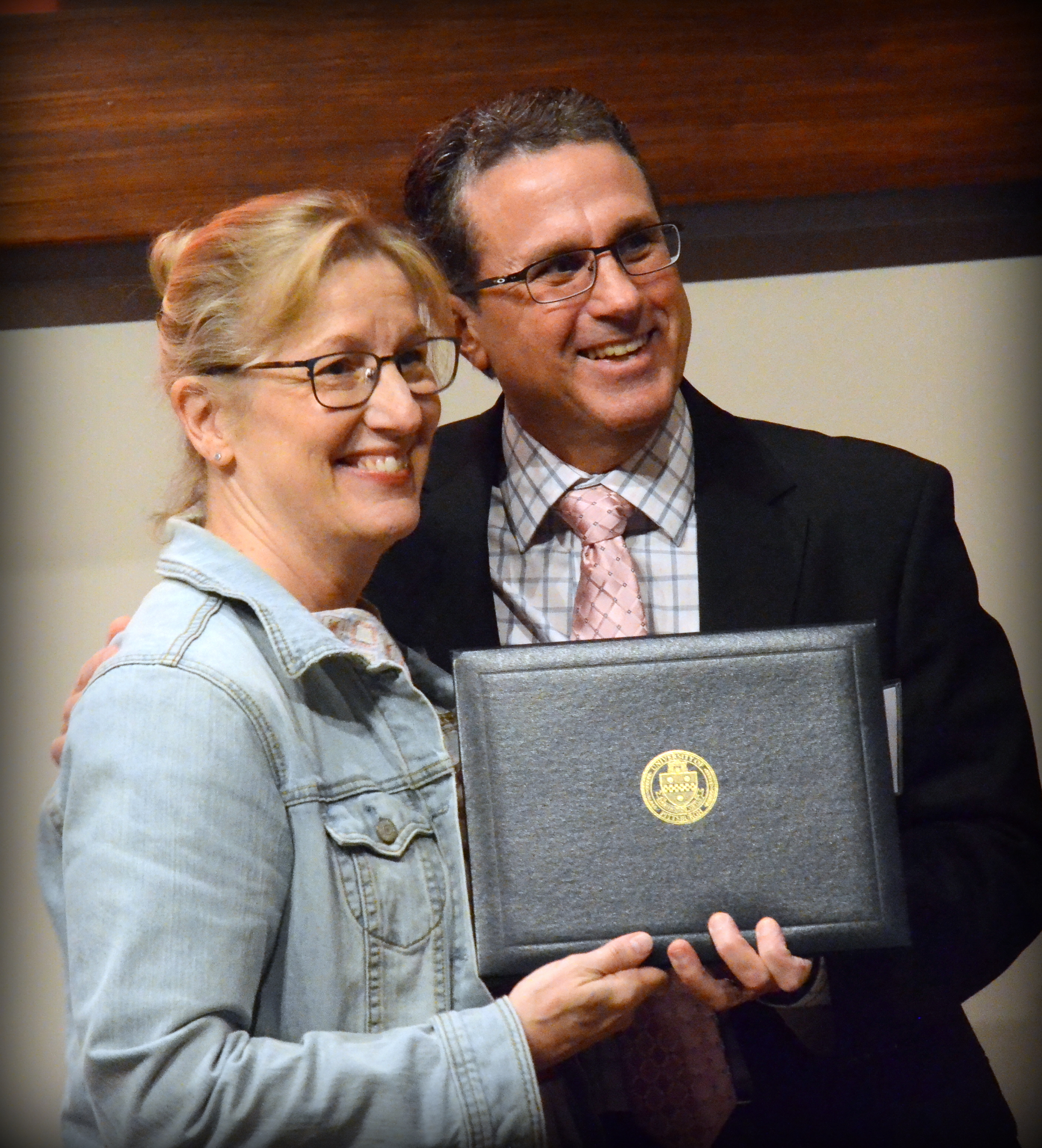 Each year, the event features a plenary session presentation by an accomplished expert. In 2017, Christopher Gessner, President of Children's Hospital of Pittsburgh of UPMC and Western Psychiatric Institute and Clinic served as keynote speaker presenting "The Business of Psychiatry." Other past speakers include Dr. Dena Hofkosh, Associate Dean for Faculty Affairs at the University of Pittsburgh School of Medicine, promoting physician well-being and resilience; Dr. Melissa McNeil, Professor of Medicine at Pitt and a leader in medical education and women's health, offering lessons learned from her own career trajectory; and Ann E. Thompson, MD, MHCPM, Vice Dean for the University of Pittsburgh School of Medicine, speaking on the role and value of clinician-educators. All who attend this event look forward to this opportunity for ongoing career development and learning, as well as celebrating the many accomplishments of our dedicated CEs and staff.