Dr. Brooke Molina Reports in the Journal of Child Psychology and Psychiatry that Risk for Adult Substance Use Among Children with ADHD Begins at a Young Age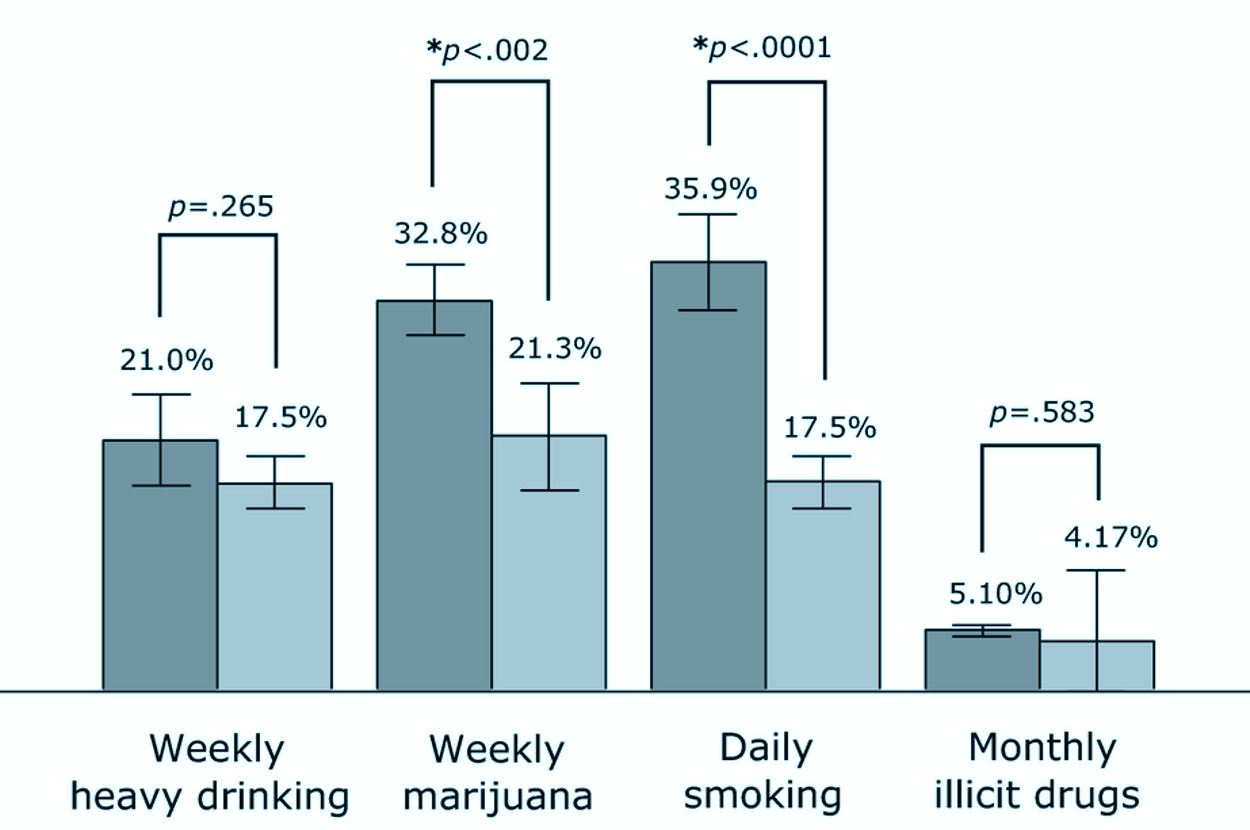 Findings of long-term substance use risk for children diagnosed with attention-deficit hyperactivity disorder (ADHD) are generally inconsistent. This observational follow-up of the Multimodal Treatment Study of Children with ADHD (MTA) provided an opportunity to assess long-term outcomes in a large, diverse, carefully diagnosed sample. The multi-site study led by Brooke Molina, PhD, Professor of Psychiatry, followed 547 children diagnosed with DSM-IV combined-type ADHD and 258 classmates without ADHD who completed the Substance Use Questionnaire up to eight times from mean age 10 to mean age 25. 
The study confirmed a finding for the ADHD group that is widely replicated in the general population—that early substance use strongly predicts adult substance use. However, more of the children with ADHD were early users of substances such as alcohol, cigarettes, marijuana, and illicit drugs in adolescence. By adulthood, the ADHD group had a significantly higher prevalence of regular marijuana and cigarette use. Heavy alcohol use, prescription drug misuse, and other street drug use were not higher in adulthood for the ADHD than non-ADHD comparison group.
Children with ADHD start to drink at younger ages, and binge drinking is common in early adulthood regardless of ADHD. Thus, continuing this research to identify how many young drinkers with ADHD continue to have serious, chronic problems with drinking as they age into mid-adulthood is critical. Early screening and prevention in routine clinical practice, including for cigarette smoking, among children with ADHD, is needed before escalation to intractable levels.  
Substance Use Through Adolescence into Early Adulthood After Childhood-Diagnosed ADHD: Findings from the MTA Longitudinal Study
Molina BSG, Howard AL, Swanson JM, Stehli A, Mitchell JT, Kennedy TM,  Epstein JN, Arnold LE, Hechtman L,  Vitiello B, Hoza B 
Journal of Child Psychology and Psychiatry, Published online, January 2018, doi:10.1111/jcpp.12855