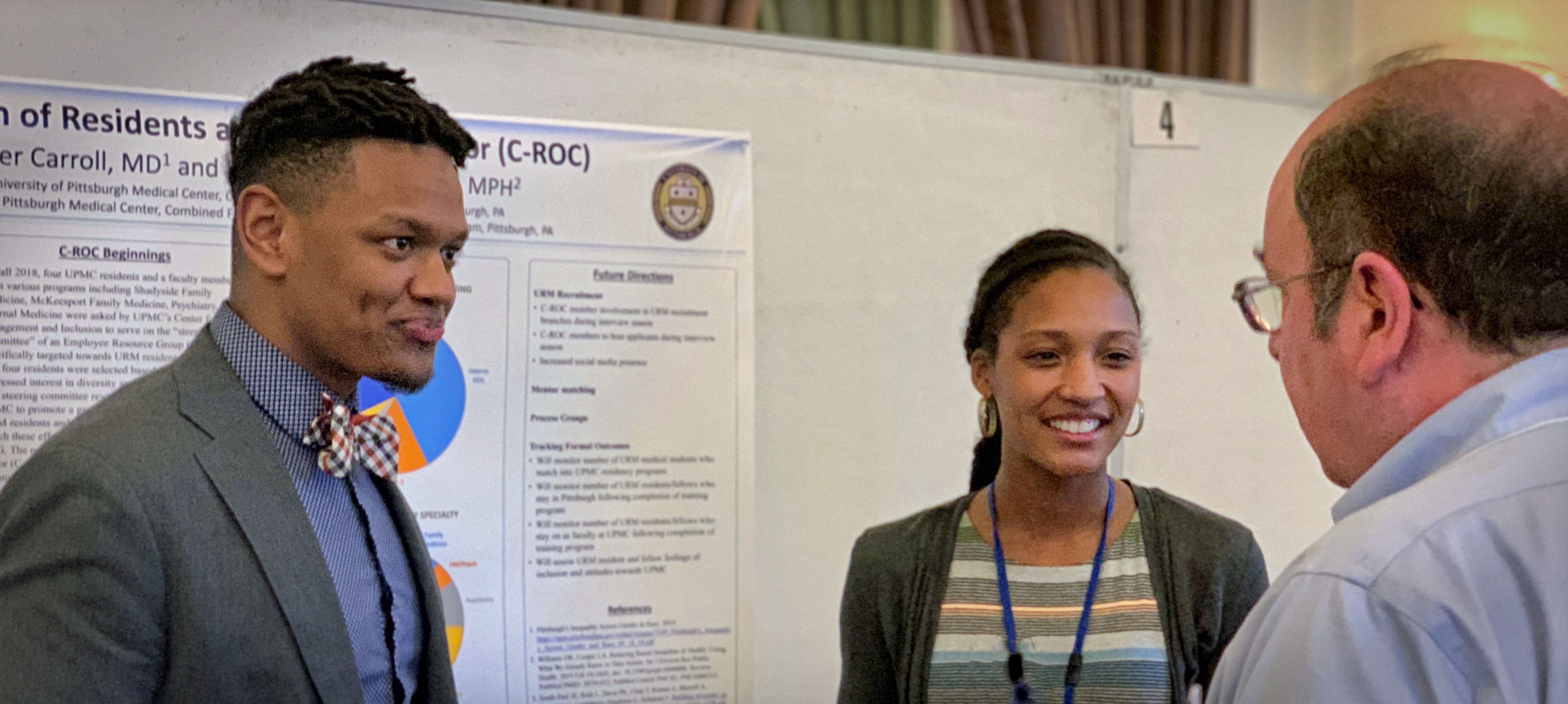 Mission
The Respect, Responsibility and Equity In Medicine (RREM) residency curriculum is aimed at creating a longitudinal curriculum that addresses racism within medicine and psychiatry. This curriculum will educate residents about the history and roots of racism, while also addressing the current impact of racism on their own practice. Over a four-year curriculum, residents will learn about the social construct of race and the systemic nature of racism in medicine and psychiatry, develop skills allowing them to serve as allies and advocates for patients and communities, and foster their ability to pass along their knowledge to trainees and colleagues. By the end of their training, residents will feel confident in practicing racially equitable psychiatry.

Structure
The four-year RREM curriculum will include 40 sessions that our residents will attend throughout their training at UPMC. Each session will last one hour. The first six sessions, piloted in the 2020-21 academic year, will be a prototype of the repeating PGY1 RREM curriculum for all UPMC Western Psychiatric Hospital residents:
 
•    History of Racism in US Society and Medicine
•    Racism in Psychiatry
•    Social Determinants of Health
•    Debrief and Reflection
•    History and Outcomes of Racism in Pittsburgh 
•    Bystander Training 
 
Future subject areas driven by resident interest include: non-URiM (under-represented in medicine) minority perspectives, gender disparities in medicine, LGBTQIA considerations, professional identity and intersectionality, immigrant mental health, and disparities regarding wealth, income, criminal justice, employment, housing, health care, political power, and education.

RREM Steering Committee
Michael Travis, MD, Residency Training Director
Meredith Spada, MD, Associate Training Director
Sansea Jacobson, MD, Child Training Director
Camille Tastenhoye, MD, Housestaff President
Piper Carroll, MD, Chief Resident for Education
Allison Collier, MD, Chief Resident for Well-Being