Medical Scientist Training Program
Our faculty members serve as mentors to students in the Medical Scientist Training Program (MSTP), sponsored jointly by the University of Pittsburgh and Carnegie Mellon. Upon acceptance into the program, students consult their career advisor to choose a mentor for their PhD studies and may choose from among our research faculty. 
---
Examples of MSTP Students Mentored by our Faculty

Kevin Dowling
Research:  Integrating genetics and computational neuroimaging to study the underlying circuit biology relevant to cognition and neuropsychaitric disease
Mentor: David Lewis, MD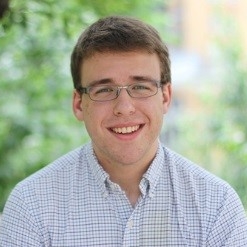 Samuel Dienel
Research: Development of prefrontal cortical circuitry and the pathogenesis of schizophrenia
Mentor: David Lewis, MD
Maria Ly
Research:  Role and relationship of hippocampal activity with other biomarkers in early stage Alzheimer's disease
Mentor: Howard Aizenstein, MD, PhD
---
Longitudinal Research Project
The School of Medicine's Longitudinal Research Project (LRP) is a longitudinal experience throughout the four years of the medical school curriculum in which students engage in a research project under the mentorship of a faculty member.  Each student is assigned a LRP Director, who will follow their progress throughout the entire longitudinal LRP experience.
Medical student training opportunities in specific areas of psychiatric research are provided through these programs:
Medical students who want to conduct their scholarly project in other areas of psychiatric research should view our list of research faculty and then contact potential mentors individually.