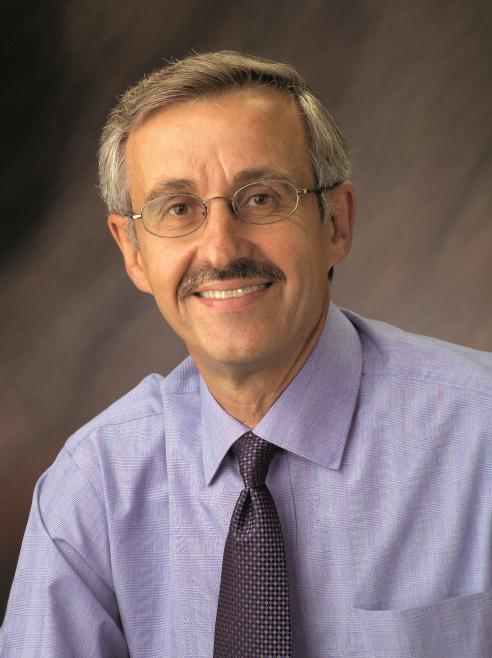 Richard Schulz, PhD
Distinguished Service Professor of Psychiatry, Psychology, Epidemiology, Sociology, Behavioral and Community Health Sciences, Rehabilitation Science and Technology, and Health and Community Systems (Nursing)
Contact Details
3811 O'Hara St.
Pittsburgh
PA
15213
Education & Training
PhD
Duke University
Social Psychology
Current Appointments
Director, Gerontology Program, University of Pittsburgh
Director, Geriatric Education Center of Pennsylvania
Professional Affiliations
Fellow, Gerontological Society of America
Fellow, Academy of Behavioral Medicine Research
Member, American Association for Geriatric Psychiatry
Selected Honors & Awards
Baltes Distinguished Research Achievement Award, American Psychologial Association
M. Powell Lawton Distinguished Contribution Award for Applied Gerontology, American Pscyhological Association
Rober W. Kleemeier Award for Outstanding Research in Gerontology, American Gerontological Society
Research Interests
Family caregiving for older adults; Theories of life-span development; Depression in late life
Selected Research Publications & Products
Schulz, R., Savla, J., Czaja, S.J., Monin, J. (in press). The role of compassion, suffering and intrusive thoughts in dementia caregiver depression. Aging and Mental Health. PMID:27260874. doi: 10.1080/13607863.2016.1191057
Schulz, R. (2017). My life in research: From Theory to Policy in 40 years. The American Journal of Geriatric Psychiatry, Vol. 25, 4, 440-444.
Schulz, R. & Eden, J. (Eds.). (2016). Families Caring for an Aging America. National Academies of Sciences, Engineering and Medicine. (2016). Washington, DC: The National Academies Press. doi: 10.17226/23606.
Heckhausen, J., Wrosch, C., & Schulz, R. (2010). A motivational theory of lifespan development. Psychological Review, 117(1), 32-60. PMID: 20063963. PMCID:PMC2820305.
Schulz, R., & Beach, S. (1999). Caregiving as a risk factor for mortality. The caregiver health effects study. Journal of the American Medical Association, 282(23), 2215-2219.
Education Interests
Geriatric training