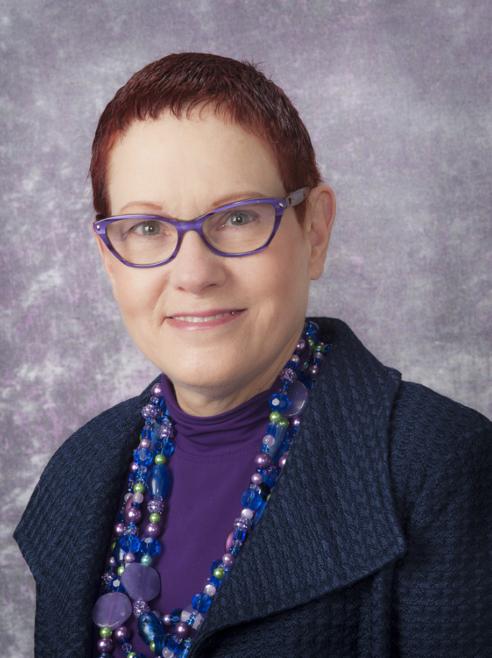 Nancy J Minshew, MD
University of Pittsburgh Endowed Chair in Autism Research and Professor of Psychiatry and Neurology
Contact Details
3811 O'Hara St.
Pittsburgh
PA
15213
Education & Training
MD
Washington University, School of Medicine
Medicine
St. Louis Children's Hospital
Pediatrics
Children's Hospital of the King's Daughters
Pediatrics
University of Texas Health Sciences Center at Dallas
Neurology
Specialty Certifications
Board Certification
American Board of Psychiatry and Neurology (Child Neurology)
Current Appointments
Co-Director, Autism Research Program
Professional Affiliations
Fellow, American Academy of Neurology
Member, Society for Neuroscience
Member, Child Neurology Society
Member, International Society for Autism Research
Selected Honors & Awards
Distinguished Daughter of Pennsylvania, Commonwealth of Pennsylvania
Carnegie Science Center Award, Catalyst Category, Carnegie Science Center
House Resolution No. 350 Recognition for Ooutstanding Contributions and Efforts in the Study and Treatment of Autism and Autism Spectrum Disorders, Pennsylvania State Legislature
Research Interests
Autism spectrum disorders; Cognitive, brain and genetic bases; Cognitive interventions
Selected Research Publications & Products
Williams DL, Mazefsky C, Minshew NJ. Long-Term Memory in Older Children/Adolescents and Adults with Autism Spectrum Disorder. Autism Res. 2017 April 27 [Epub ahead of print]. DOI: 10.1002/aur.1801
Haris H, Israeli D, Minshew NJ, Bonneh Y, Heeger D, Behrmann M, Sagi D. Perceptual learning in autism: Over-specificity and possible remedies. Nature Neuroscience. 2015 Nov; 18(11):1574-6. PMID:26436903
Pinto et al. Convergence of genes and cellular pathways dysregulated in autism spectrum disorders. Am J Hum Genet. 2014;94(5):677-94. PMID: 24768552 PMCID: PMC4067558
Just MA, Cherkassky VL, Keller TA, Minshew NJ. Cortical activation and synchronization during sentence comprehension in high-functioning autism: Evidence of underconnectivity. Brain. 2004;127(6):1811-21. PMID: 15215213
Minshew NJ, Sweeney JA, Luna B. Autism as a selective disorder of complex information processing and underdevelopment of neocortical systems. Mol Psychiatr. 2002;7:S14-S15. PMID: 12142935
Clinical Interests
Dissemination of interventions to community; Cognitive and neural bases of adaptive function
Selected Clinical Publications & Products
Bishop-Fitzpatrick L, Mazefsky CA, Minshew NJ, Eack SM. Perception of life as stressful, not biological response to stress, is associated with greater social disability in adults with autism spectrum disorder. J Autism Dev Disord. 2017 Jan;47(1):1-16. PMID: 27696184
Bishop-Fitzpatrick L, Mazefsky CA, Minshew NJ, Eack SM. The relationship between stress and social functioning in adults with Autism Spectrum Disorder and without intellectual disability. Autism Res. 2014;8(2):164-173. PMID: 25524571
Haigh SM, Minshew NJ, Heeger DJ, Dinstein I, Behrmann M. Over-responsiveness and greater variability in roughness perception in autism. Autism Res. 2016 Mar;9(3):393-402. PMID: 26011310
Williams DL, Goldstein G, Minshew NJ. Further understanding of complex information processing in verbal adolescents and adults with autism spectrum disorders. Autism. 2015 Oct; 19(7):859-67. PMID:26019307
Holm MB, Baird JM, Kim YJ, Rajora KB, DSilva D, Podolinsky L, Mazefsky C, Minshew NJ. Therapeutic horseback riding outcomes of parent-identified goals for children with autism spectrum disorder: An ABA multiple case design examining dosing and generalization to the home and community. J Autism Dev Disord. 2014;44(4):937-947. PMID: 24091469 PMCID: PMC4136476
Education Interests
Disseminating autism spectrum disorders findings; Treatment targets in autism spectrum disorders
Selected Education Publications & Products
McFadden K, Minshew NJ, Scherf KS. Neurobiology of autism spectrum disorder. In: Lubetsky M, Handen B, McGonigle J, editors. Autism spectrum disorder, Pittsburgh Pocket Psychiatry Series; 2011.
Mazefsky CA, Minshew NJ. Clinical pearl. The spectrum of autism - From neuronal connections to behavioral expression. Virtual Mentor. 2010;12:867-72.
Minshew NJ. Neuroimaging of developmental disorders commentary: What has the study of neurodevelopmental disorders taught us? In: Shenton M, Turestsky B, editors. Understanding neuropsychiatric disorders: Insights from neuroimaging. Cambridge: Cambridge University Press; 2010. p. 555-8.
Williams DL, Minshew NJ. How the brain thinks in autism. ASHA Leader. 2010;15(5):8-11
Minshew NJ, Williams DL, McFadden K. Information processing, neural connectivity and neuronal organization. In: Zimmerman AW, editor. Autism. Totowa: Humana Press; 2009.