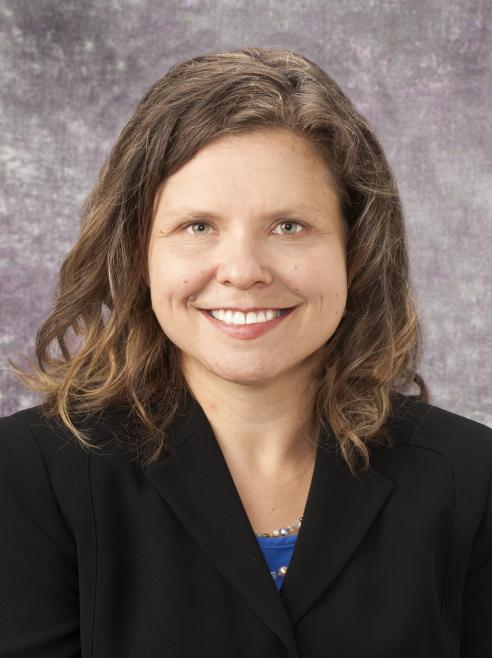 Maria E Jalbrzikowski, PhD
Assistant Professor of Psychiatry
Contact Details
3811 O'Hara St.
Pittsburgh
PA
15213
Education & Training
PhD
University of California, Los Angeles, College of Life Sciences
Clinical Psychology
University of Pittsburgh
Neuroimaging Genetics
University of Pittsburgh
Developmental Neuroscience
University of California, Los Angeles
Neurobehavioral Genetics
Research Interests
Metrics of neurodevelopment & genetics in youth; Deviations from typical neurodevelopment; Structural/functional MRI aberrations in psychosis
Selected Research Publications & Products
Jalbrzikowski M, Lazaro M, Gao F, Huang A, Chow C, Coppola G, Bearden CE. Genome-wide transcription profiling of 22q11.2 deletion syndrome reveals functional pathways related to phenotypic expression of psychosis and autism spectrum disorders. PLOS ONE. 2015; 10(7):e0132542. PMID: 26201030 PMCID: PMC4511766
Jalbrzikowski M, Ahmed KH, Patel A, Jonas R, Kushan L, Chow C, Bearden CE. Categorical versus dimensional approaches to autism-associated intermediate phenotypes in 22q11.2 microdeletion syndrome. Biological Psychiatry: Cognitive Neuroscience and Neuroimaging. 2017; 2(1):53-65.
Jalbrzikowski M, Villalon-Reina JE, Karlsgodt KH, Senturk D, Chow C, Thompson PM, Bearden CE. Altered white matter microstructure in 22q11.2 microdeletion syndrome: Relevance to social cognition and psychotic symptoms. Frontiers in Behavioral Neuroscience, 2014; 8:393. PMID: 25426042 PMCID: PMC4227518
Jalbrzikowski M, Jonas R, Senturk D, Patel A*, Chow C, Green MF, Bearden CE. Structural abnormalities in cortical volume, thickness, and surface area in 22q11.2 microdeletion syndrome: relationship with psychotic symptoms. Neuroimage: Clinical, 2013 (3): 405-415. PMID: 24273724 PMCID: PMC3814944
Jalbrzikowski M, Larsen B, Hallquist MN, Foran W, Calabro F, Luna B. Development of white matter microstructure and intrinsic functional connectivity between the amygdala and ventromedial prefrontal cortex: associations with anxiety and depression. Biological Psychiatry. 2017; 17. pii: S0006-3223(17)30040-9. doi: 10.1016/j.biopsych.2017.01.008.
Clinical Interests
Psychosis risk factors; Prevention & early interventions
Selected Clinical Publications & Products
Jalbrzikowski M, Sugar CA, Zinberg J, Bachman P, Cannon TD, Bearden CE. Coping style as a predictor of outcome in individuals at clinical high risk for developing psychosis.Early Intervention in Psychiatry, 2014; 8(1):68-76. PMID: 23164368 PMCID: PMC3582773
Jalbrzikowski M, Krasileva KE, Marvin S, Zinberg J, Andaya A, Bachman P, Cannon TD, Bearden CE. Reciprocal social behavior in youth with psychotic illness and those at clinical high risk. Development and Psychopathology, 2013 (25): 1189-1199. PMID: 24229557 PMCID: PMC4416482
Education Interests
Research mentorship