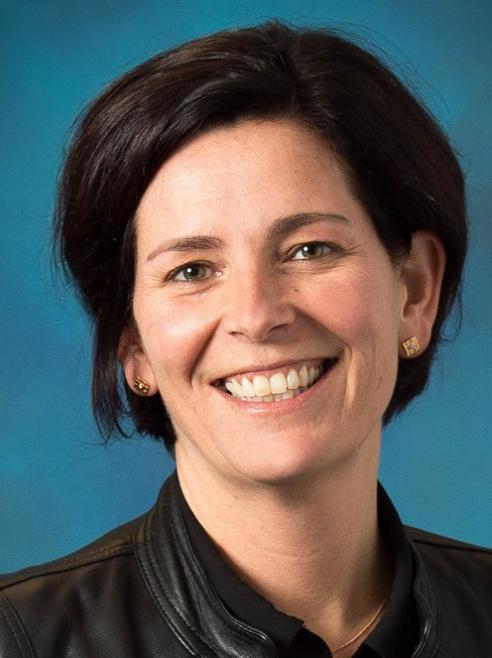 Anne Germain, PhD
Professor of Psychiatry, Psychology, and Clinical and Translational Science
Contact Details
3811 O'Hara St.
Pittsburgh
PA
15213
Education & Training
PhD
Universite de Montreal, Arts and Sciences
Clinical Psychology
MS
Universite de Montreal, Arts and Sciences
Clinical Psychology
La Macaza Institution
Clinical Psychology
University of New Mexico Sleep Disorders Center
Clinical Psychology
University of Pittsburgh
Sleep Neuroimaging and Clinical Trial Methods
Current Appointments
Director, Sleep and Behavioral Neuroscience Center, Neuroscience Clinical and Translational Research Center
Director, Military Sleep Tactics and Resilience Research Team
Professional Affiliations
Member, American Academy of Sleep Medicine
Member, Sleep Research Society
Research Interests
Sleep; Post-traumatic stress disorder; Neural fear (threat) circuitry
Selected Research Publications & Products
Stocker RPJ, Khan H, Henry L, Germain A. Effects of sleep loss on subjective complaints and objective neurocognitive performance as measured by the immediate post-concussion assessment and cognitive testing. Archives of Clinical Neuropsychology, 32(3):349-368, 2017. doi: 10.1093/arclin/acx003.
Steele M, Germain A, Campbell J. Mediation and moderation of the relationship between combat experiences and posttraumatic stress disorder in active-duty military personnel. Military Medicine, 182(5): e1632-e1639, 2017. doi.org/10.7205/MILMED-D-16-00169
Germain A, James J, Insana S, Herringa RJ, Mammen O, Price J, Nofzinger EA. A window into the invisible wound of war: Functional neuroimaging of REM sleep in returning combat veterans with PTSD. Psychiatry Research, 211(2):176-9, 2013. doi: 10.1016/j.pscychresns.2012.05.007. PMCID: PMC3570584.
Germain A, Richardson R, Stocker R, Mammen O, Hall M, Bramoweth A, Begley A, Rode N, Frank E, Hass G, Buysse DJ. Treatment for insomnia in combat-exposed OEF/OIF military veterans: preliminary randomized controlled trial. Behaviour Research and Therapy, 61:78-88, 2014. doi: 10.1016/j.brat.2014.07.016. PMCID: PMC4180045
Germain A. Sleep disturbances as the hallmark of PTSD: Where are we now? American Journal of Psychiatry, 170(4):372-382, 2013. doi: 10.1176/appi.ajp.2012.12040432. PMCID: PMC4197954.
Clinical Interests
Behavioral sleep medicine; mHealth technology
Education Interests
Sleep research methods; Quantitative electroencephalography