Residency Program's Women's Mental Health Area of Concentration Addresses Important Need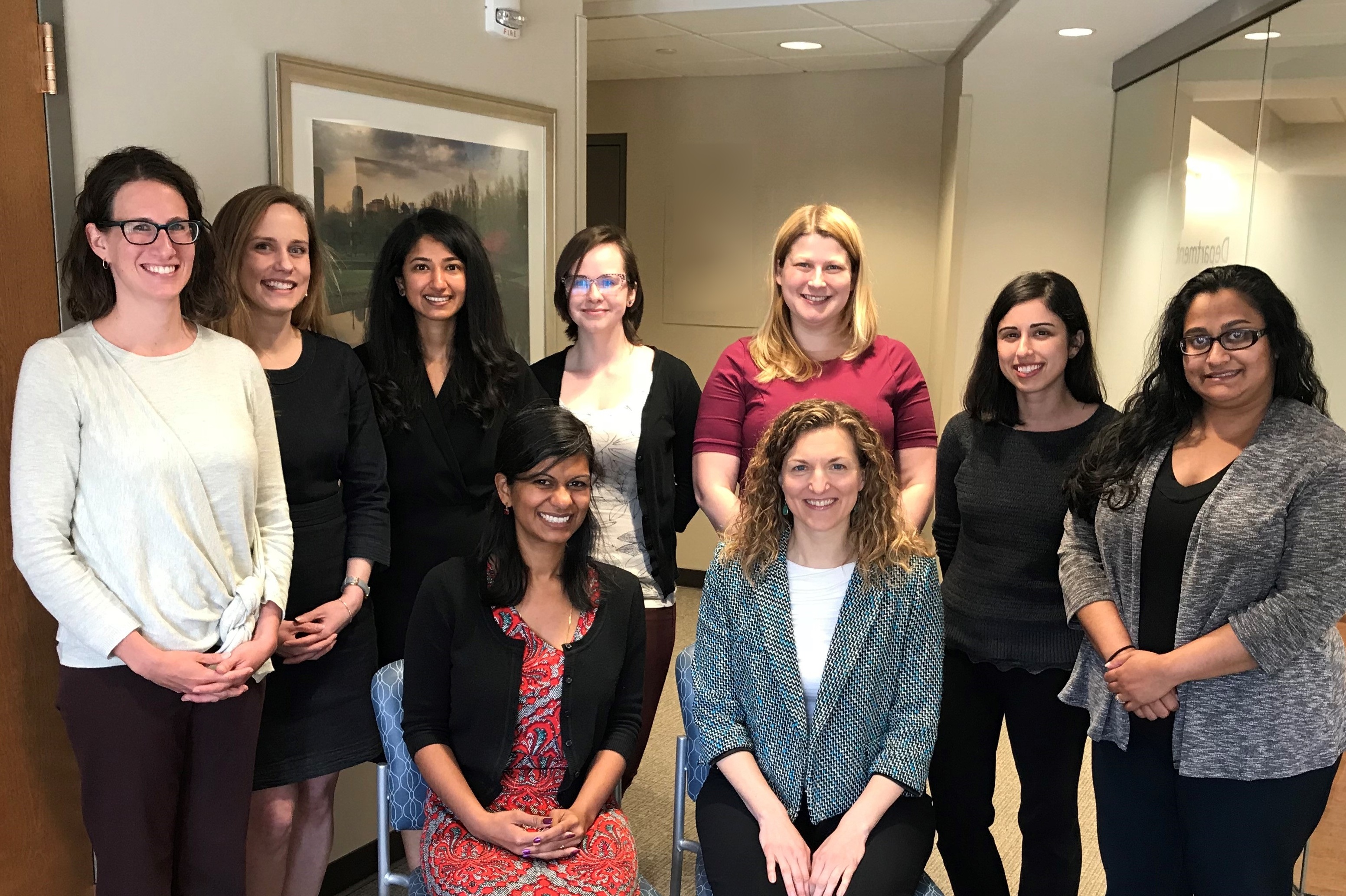 Residency training programs and fellowships at Western Psychiatric Institute and Clinic (WPIC) are renowned for their clinical and research excellence and ability to teach residents to critically evaluate both new and established approaches to assessment and treatment. As women's mental health issues take the spotlight in recent years, women are acutely aware of what they need to do to advocate for and take care of themselves. WPIC's residency program has taken steps to directly address women's behavioral health issues by providing training in this area, in large part thanks to the efforts of Assistant Professors Jody Glance, MD, and Priya Gopalan, MD, who are co-directors of the Women's Mental Health Area of Concentration (AOC). 
As residents at WPIC (2007-2011), Drs. Glance and Gopalan realized that clinical opportunities for residents to work with pregnant and postpartum women were somewhat limited. To give residents the opportunity to learn more about and discuss issues that women with mental health disorders face, they decided to hold a monthly meeting for interested residents and fellows. Attendance increased at each gathering, and soon not only residents but medical students, nurse clinicians, pharmacists, and physician assistant students were regularly participating. The track has evolved to include invited speakers from various fields, such as adolescent medicine and pediatrics, to share their knowledge and clinical experiences. 
As interest grew, Drs. Glance and Gopalan decided that a more formalized program was needed and approached WPIC leadership with the idea to create a new AOC focusing on women's health, for which residents receive certification. "Dr. (Michael) Travis and Dr. (David) Lewis were both so supportive and had a great interest in adding this important component to the residency program. They encouraged development of deeper curriculum and the establishment of rotations at other sites," said Dr. Glance. "A large percentage of the patients we see in mental health are women of childbearing age, and many doctors are not specifically trained in some of the issues these women face alongside dealing with a psychiatric disorder. This program makes them more aware of possible choices available to their patients."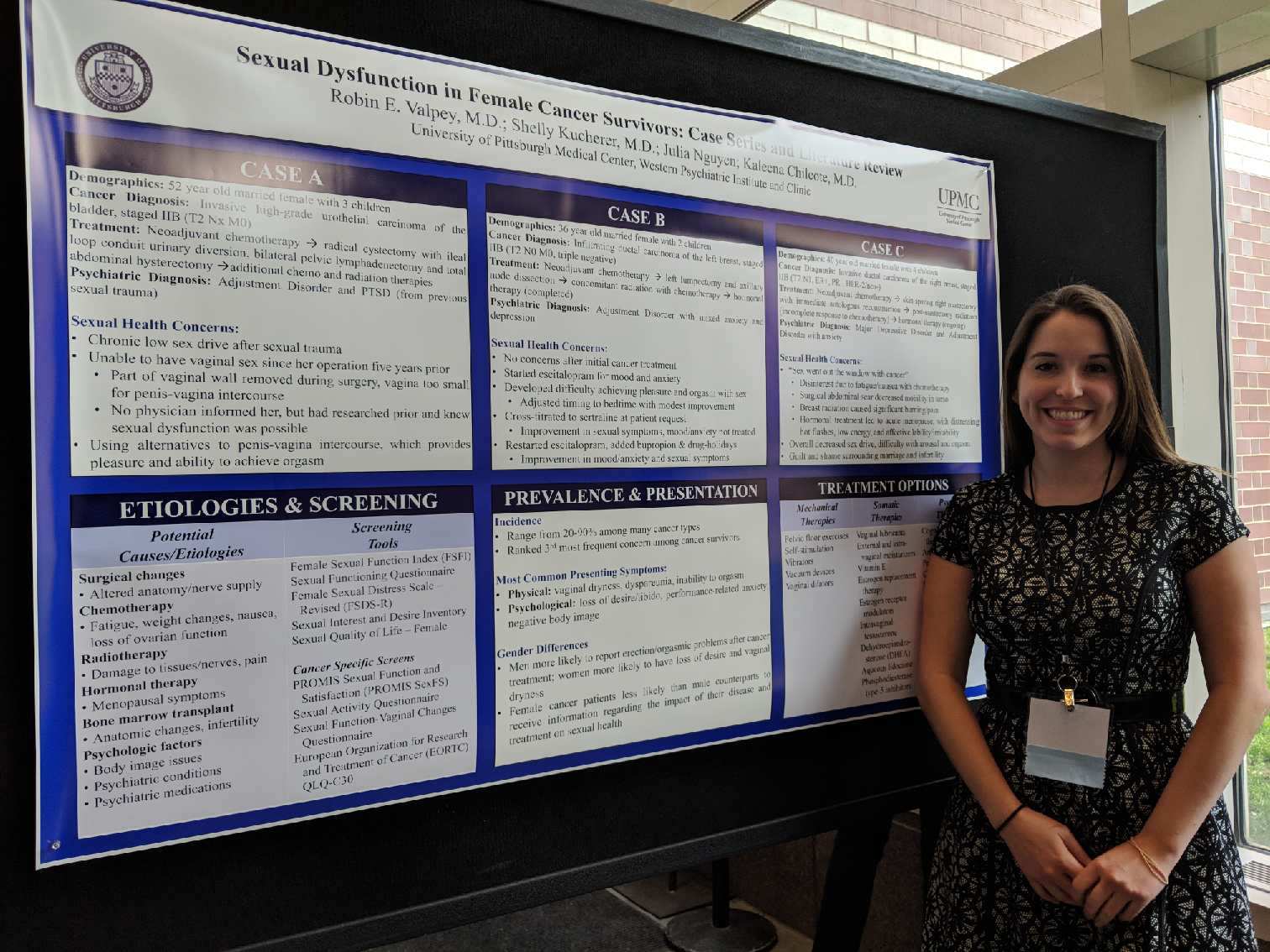 The initiative's goals are to improve clinical practice, to provide opportunities for mentorship, to encourage scholarly work in women's mental health, and to promote consideration of a career in women's mental health. The program offers residents experience in conducting risk-benefit discussions regarding treatment options (medications and nonpharmacological measures) that may be used during pregnancy and breastfeeding and opportunities to learn more about mood, anxiety, and psychotic disorders during pregnancy and the postpartum period. Residents learn options for treating substance use disorders during pregnancy and potential fetal effects of drugs of abuse. Other areas of study include clinical management around perinatal loss, considerations in palliative care and psycho-oncology, law and ethics in pregnancy, identifying post-traumatic stress disorder (PTSD) and interpersonal violence. They also are exposed to information about postmenstrual disorders, PMDD, menopause, and hormonal treatments, as well as eating disorders.
The program includes monthly Women's Mental Health sessions, where a variety of teaching modalities are utilized, including case presentation, topic overviews by experts, and interactive article discussions. To graduate with the certification, residents must attend at least 15 of the sessions, or 12 sessions plus one local or national conference related to women's mental health. 
Residents also conduct scholarly work related to the field of women's mental health. They can elect to offer didactic teaching to obstetrics or family medicine residents on a perinatal psychiatry topic, lecture to psychiatry residents on perinatal psychiatry, create a poster presentation, complete a project within the Academic Administrator Clinician Educator (AACE) track, conduct a Grand Rounds related to women's mental health, write a case challenge/report or review article, or display an Academy of Consultation-Liaison Psychiatry (ACLP) Annotation for publication on the APM website..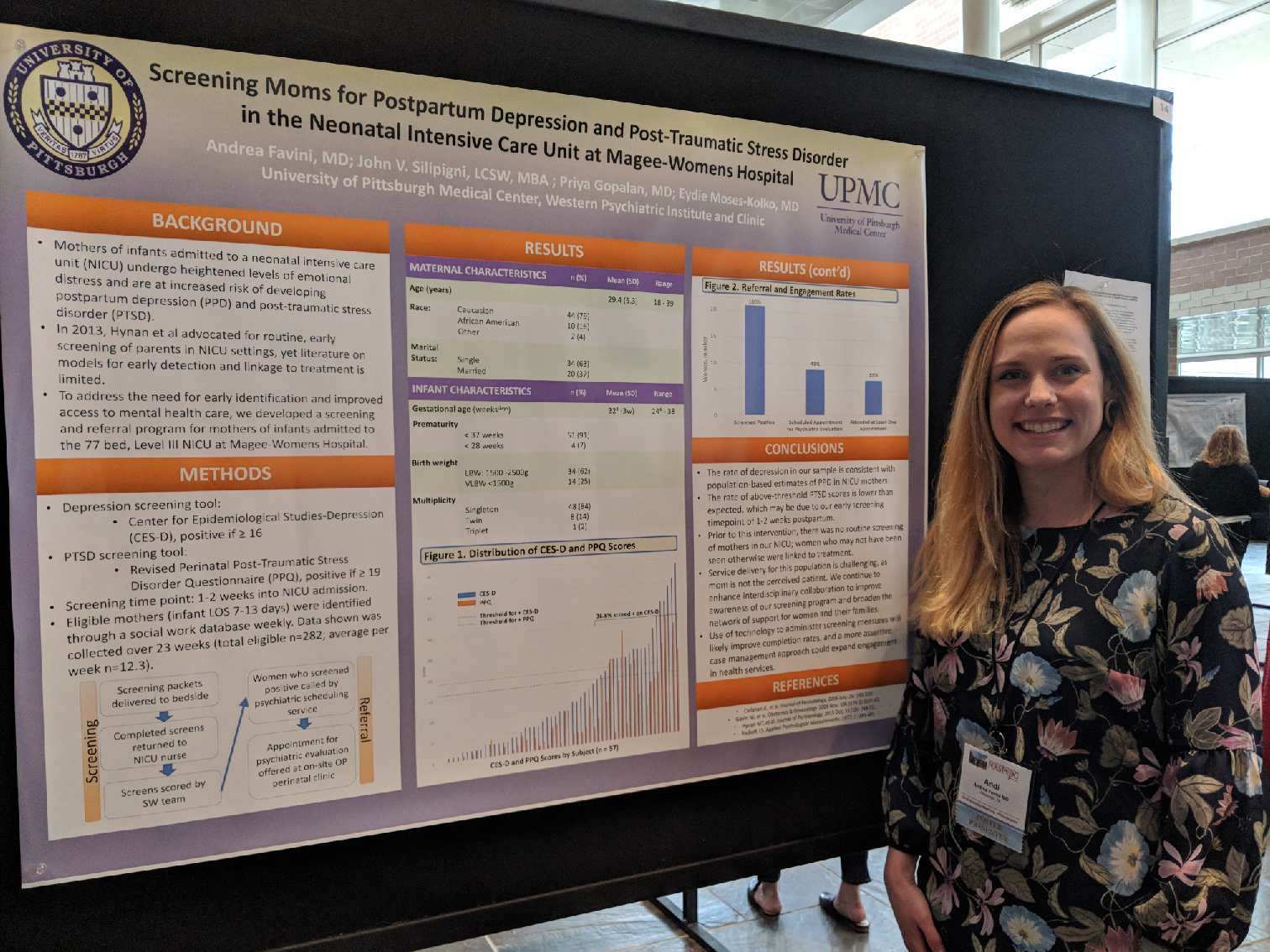 Participants also complete three clinical experience in women's mental health elective rotations during their senior years of training. Among the options for these electives are the Perinatal Addictions Clinic, Dual Diagnosis Women's Health Elective, Inpatient Consults at Magee (Psychosomatic Medicine Senior Elective), Magee Behavioral Health Care Elective, Perinatal Intensive Outpatient Program, POWER, or OB Integrated Care. "These rotations provide excellent and relevant experience for the residents, as they are able to directly talk with these women and learn about the issues they face," said Dr. Glance.  
For their final projects, many residents have presented at national conferences and conducted original research projects collaborating with other disciplines. One example is developing "Seeking Safety," a program developed by Neeta Shenai, MD, who is now an attending psychiatrist at WPIC, for pregnant women who are suffering from substance abuse disorders and PTSD on an inpatient obstetrical unit. Using the contacts she made with this experience, she won a prestigious award from the ACLP and is now providing opportunity for a medical student, Sarah Lim, to focus on women's behavioral health research. So many of the graduates stay active in the program and serve in leadership roles, including residents who are given leadership opportunities within the group to assist with arranging speakers and assisting with other logistics.
The first class of residents with the Women's Mental Health certification graduated in 2016.
"Few residency programs in the country have a focus on women's health issues, so this was a really unique and groundbreaking step," said Dr. Glance. "The program is growing steadily, and I am so proud of what we've accomplished."