Office of Residency Training Announces New Chief Residents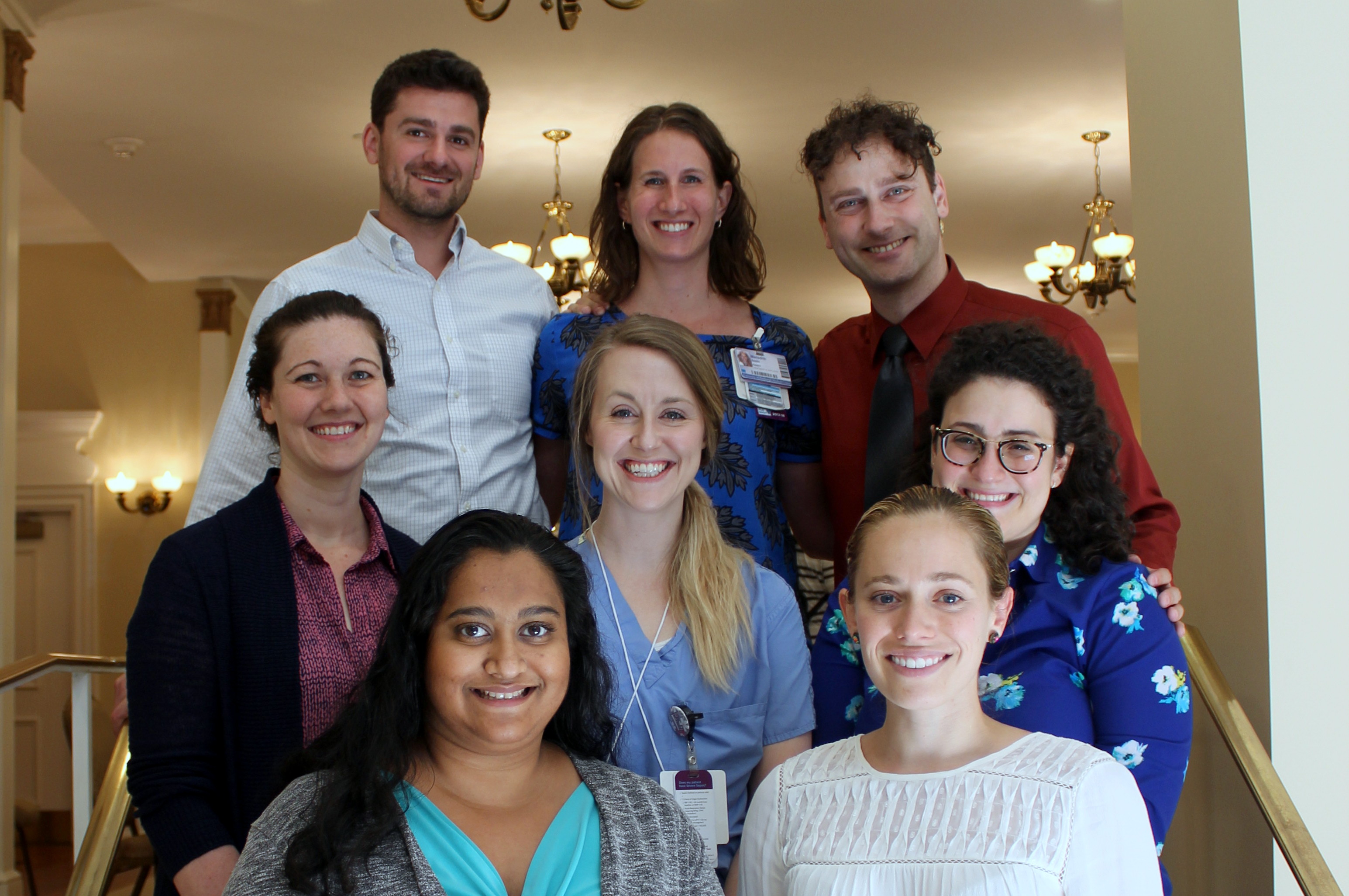 The Western Psychiatric Institute and Clinic Office of Residency Training is pleased to announce the 2018-2019 Chief Residents: 
Chief Resident, Inpatient Services: Alex Israel, MD
Chief Resident, Ambulatory Services: Abigail Besch, MD
Chief Residents, Child Fellowship and Triple Board: Allison Foroobar, MD and Sara Harmon, MD
Chief Residents, Family Medicine/Psychiatry: Emily Cottrell, MD and Jiayun Lu, MD
Chief Resident, Psychiatry Research Pathway: Gil Hoftman, MD, PhD
Chief Resident, Education: Meredith Spada, MD and Vice Chair of AACE Track, Nina Beizer, MD
Chief Resident, Psychotherapy Training: Whitney Thomas, MD
Chief Resident, Well-Being: Priyanka Amin, MD
Chief Resident, non-Child and Adolescent Psychiatry Fellowships: Matt Conlon, MD
"We are piloting the addition of a Chief Resident for Well-Being in recognition of the local and national focus on well-being. Changes to the core program ACGME requirements reflect this focus, as well as the Wellness Initiative," stated by Sansea Jacobson, MD, Assistant Professor of Psychiatry; Director of the Child and Adolescent Fellowship Program and the Triple Board Program; and Co-chair of the WELL Committee for the UPMC Graduate Medical Education Committee. As the Chief Resident for Well-Being, Priyanka Amin, MD will steer the Wellness Initiative changes and new projects interfacing with UPMC-wide efforts toward resident and faculty well-being.
We are fortunate to have a wonderful group of residents from which to draw our Chiefs each year, and we look forward to working with these colleagues as we face the coming year's opportunities and challenges.