The Department of Psychiatry Will Host Its 19th Annual Research Day on June 13, 2019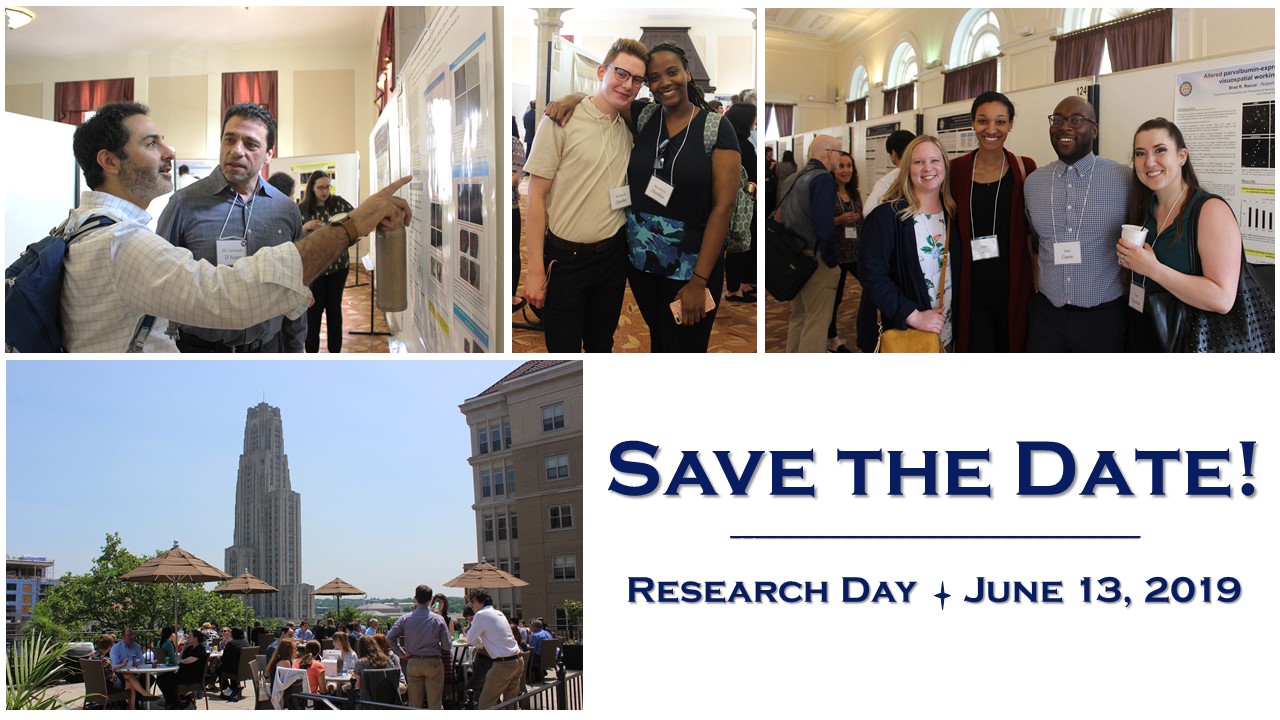 Mark your calendars and join us on Thursday, June 13, 2019 when the Department of Psychiatry will host its 19th Annual Research Day at the University Club in Oakland.
This full-day event highlights the broad range of research taking place in the Department and celebrates the many accomplishments of our outstanding faculty, trainees and staff. Research Day features a morning poster session showcasing the work of over 100 investigators representing a wide array of disciplines. Lunchtime Roundtable Discussions led by our faculty experts offer insight and practical advice on current research topics that will help investigators take the next step in their research careers. The afternoon program features presentations by some of the Department's most talented research faculty and we have some surprises in store that will add some fun and excitement to our program. Research Day offers excellent networking opportunities and time to reconnect with colleagues throughout the day. The event regularly attracts over 450 participants from the Department and the UPMC Western Psychiatric Hospital research community.
We will be posting details about Research Day to the Events page of our website as planning progresses. Please feel free to contact the Department's Director of Academic Affairs, Jeanie Knox Houtsinger, at knoxjv@upmc.edu with general questions about this event.