Department Faculty Appointed to New Leadership Roles at WPIC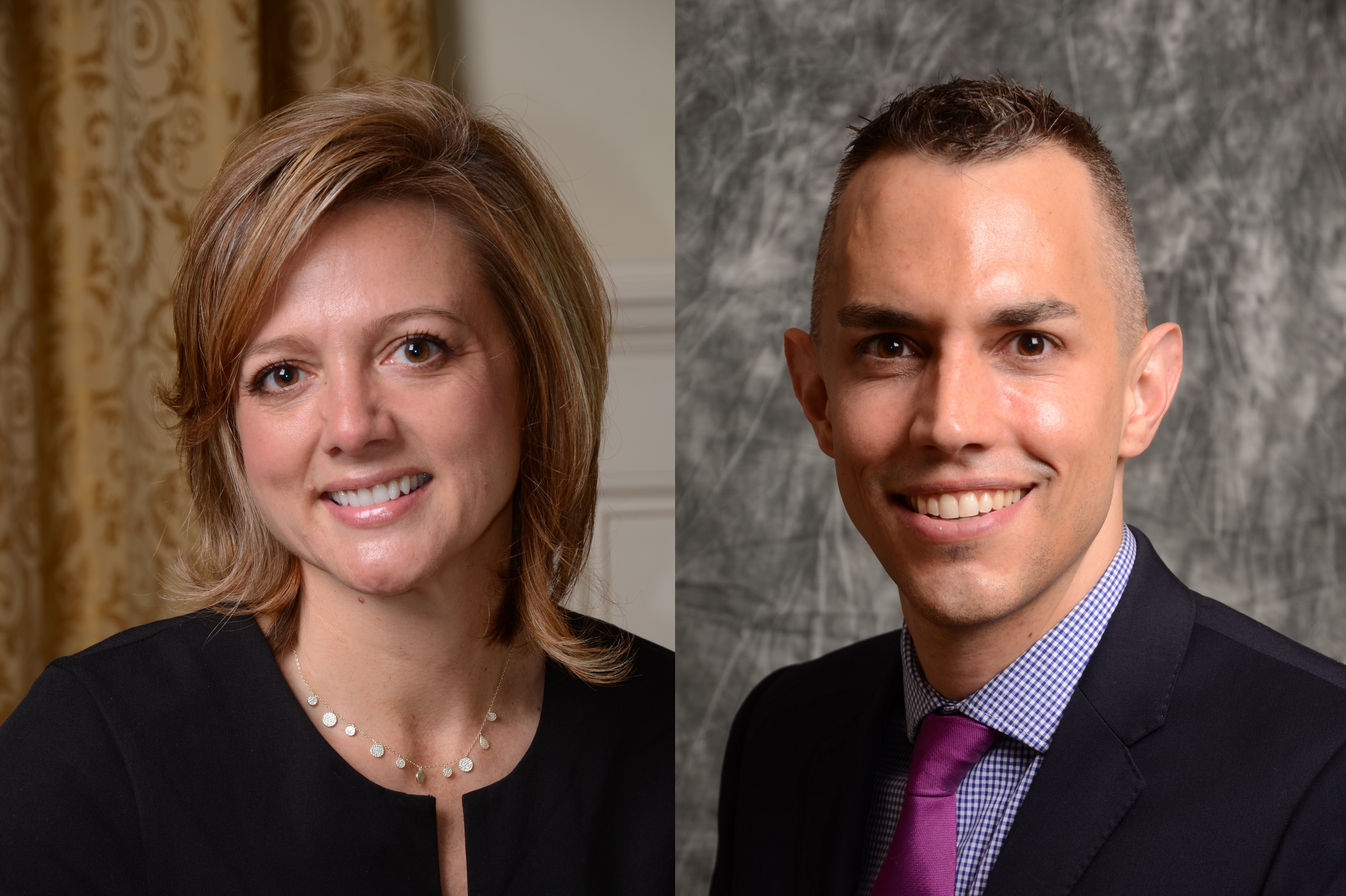 Department faculty members Gina Perez, MD and Keith Stowell, MD have accepted associate chief roles in the Behavioral Health Services Line. Dr. Perez, Assistant Professor, has been appointed Associate Chief, Behavioral Health Network, and Dr. Stowell, Assistant Professor, is Associate Chief, Emergency & Crisis Services.
In her new role, Dr. Perez will oversee the Behavioral Health Services at UPMC Network hospitals, community affiliates, and telepsychiatry. She currently is an attending at UPMC's Merck Child and Adolescent Outpatient Clinic. She formerly served as Associate Medical Director of Network Hospitals & Affiliates. Dr. Perez received her MD at the University of Pittsburgh School of Medicine and completed her psychiatry residency training at Western Psychiatric Institute and Clinic. Dr. Perez has extensive experience within community settings, collaborative care models, and interdisciplinary medical teaching. Her primary areas of interest are community psychiatry, intellectual disabilities, and medical education.
As Associate Chief, Emergency & Crisis Services, Dr. Stowell will oversee the Diagnostic Evaluation Center (DEC), re:solve Crisis Services, and PsychCare+ at Western Psychiatric Institute and Clinic (WPIC). He currently is Medical Director of WPIC's Psychiatric Emergency & Intake Services and PsychCare+, as well as Program Director for the Forensic Psychiatry Fellowship. Dr. Stowell received his MD at the University of Maryland and completed his psychiatry residency training and fellowship in geriatric psychiatry at WPIC. He also completed a forensic psychiatry fellowship at Upstate Medical University/Central New York Psychiatric Center. His primary areas of interest are teaching emergency psychiatry to emergency medicine providers, violence risk assessment, and malpractice. As part of his new role, he will work on bridging emergency and crisis services to improve the patient experience and efficiency of operations. In addition, he will collaborate with emergency departments within the UPMC Network on management and disposition of behavioral health patients.
Please join us in congratulating Drs. Perez and Stowell on their new roles!