2015 STAR-Center Conference
2015 STAR-Center Conference Focuses on Understanding Adversity and Helping Youth to Overcome It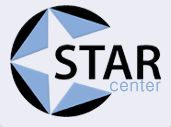 Register now for the 2015 STAR-Center Conference. The theme for this year?s conference is Understanding Adversity and Helping Youth to Overcome It. The STAR-Center conference will take place on May 1, 2015 from 8:00am to 3:30pm at the William Pitt Union.
The 2015 STAR-Center Conference feature keynote addresses by Drs. David Brent and Mary Margaret Kerr, co-founders of the Services for Teens at Risk (STAR) program. Dr. Brent?s presentation will focus on Hidden Scars: The Impact of Maltreatment on Young Peoples? Minds and Brains. Dr. Kerr will be speaking on the topic of Suicide Prevention In Schools: What We Know and Don?t Know.
The conference also features skills development workshops for clinicians on a variety of topics including Teen Social Media and Mental Health Usage Trends for Professionals. To view the complete conference program, click here.
Continuing education credits are available for this program. Registration closes on April 30, 2015.
Visit the STAR-Center web site to learn more about the conference and download a registration form.