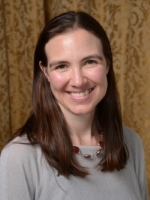 Danella Hafeman, MD, PhD participated in the PRP at the UPMC Western Psychiatric Hospital between 2009 and 2012. Her research project was focused on Bipolar Disorder and neuroimaging, under the mentorship of Mary Phillips, MD. She then held a postdoctoral appointment, supported by the Innovative Methods in Pathogenesis and Child Treatment Training grant. She was appointed as Assistant Professor of Psychiatry in 2017 and has a K01 Award from the NIMH.
"The opportunities through the PRP allowed me to explore a new area of research, learning how to analyze and interpret fMRI data. While I had a strong background in statistics (through my PhD in epidemiology), the protected time and strong mentorship facilitated my development as a neuroimaging researcher during my residency and child fellowship."
---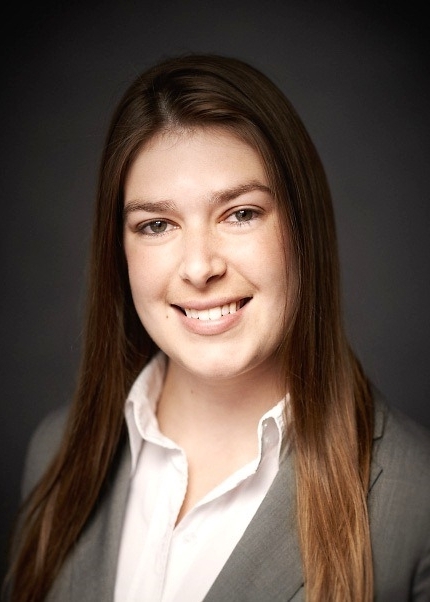 Heather Joseph, DO (PRP participant 2013-2016) conducted research on familial transmission of ADHD and paternal parenting styles, mentored by Brooke Molina, PhD. Currently, she is a postdoctoral scholar supported by the Innovative Methods in Pathogenesis and Child Treatment Training grant, and an attending on the Behavioral Health Consult service at Children's Hospital of Pittsburgh. She was the Klingenstein Third Generation Foundation Fellowship in ADHD recipient for 2017 and has submitted a K23 award application.
"The PRP has the flexibility and support to meet the needs of trainees at all levels of research experience. This includes individuals who first explore a research career upon starting residency, like I did. I have benefited from the strong research infrastructure here, and had the opportunity to take courses through the Institute for Clinical Research and Education (ICRE) during residency. Soon I will graduate from the ICRE Certificate Program."
---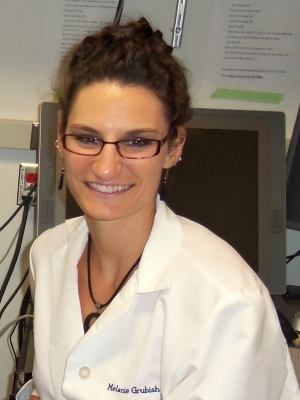 Melanie Grubisha, MD, PhD participated in the PRP between 2013 and 2017. Her research project was focused on impairments in dendritic morphogenesis in schizophrenia under the mentorship of Robert Sweet, MD. Currently a postdoctoral scholar supported by the Training for Transformative Discovery in Psychiatry grant, she plans to submit a K08 Award in 2018.  In addition to her research, she also sees patients one day per week in a homeless clinic in Pittsburgh.
---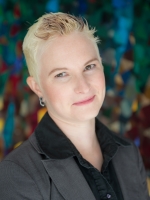 Kristen Eckstrand, MD, PhD joined the PRP in 2015 under the co-mentorship of Mary Phillips, MD and Erika Forbes, PhD. Her current research focuses on the development of risk behaviors and affective psychopathology in youth, with a focus on vulnerable populations. Her research has been recognized with awards from the American Academy of Child and Adolescent Psychiatry and the American Association of Directors of Psychiatric Residency Training.
"The PRP's focus on supportive and quality mentorship made my transition between fields of research (adulthood insulin resistance to adolescent mental health) smooth and exciting. The program's flexibility combined with a collaborative research environment easily facilitates research exploration and accomplishment."
---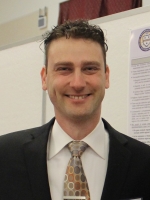 Gil Hoftman, MD, PhD joined the PRP in 2015 as a mentee of David Lewis, MD. Using studies of postmortem human brain tissue research, he aims to understand the neural substrate of altered cognition in schizophrenia and its occurrence during postnatal development. He is also a fellow in the child and adolescent psychiatry program, and appreciates the flexibility provided by the Residency Program Directors to tailor his residency training to his individual clinical and research needs. 
"The PRP has helped me by providing multiple mentors for guidance and support, and by protecting time to conduct research without compromising my clinical training. Our thriving research community excites me and deepens my passion and commitment to research!"
---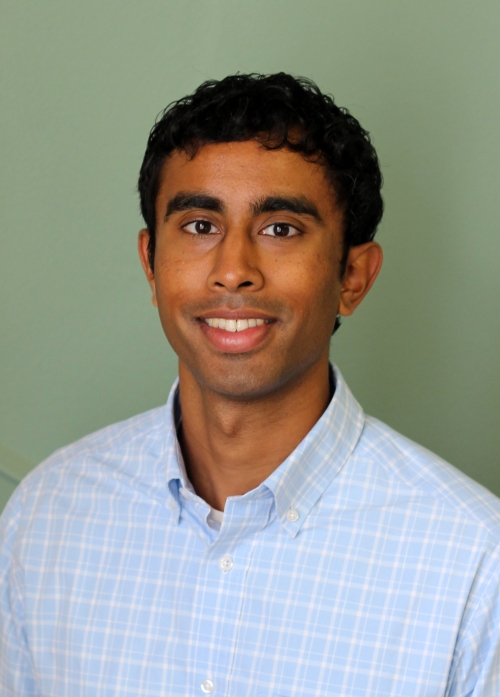 Manivel Rengasamy, MD joined the PRP in 2015 under the mentorship of Lisa Pan, MD. His research centers around the role of cytokines in depression, with an ongoing research study supported by AACAP's Pilot Research Award. His research was awarded at the national level from the Academy of Psychomatic Medicine.  He also initiated a quality improvement project at WPIC involving brief telephone interventions to patients after discharge from inpatient adolescent psychiatric unit.  
"The PRP was integral in providing me the opportunities and mentorship to developing my research career, particularly in being flexible in providing time to pursue my desired research activities."
---