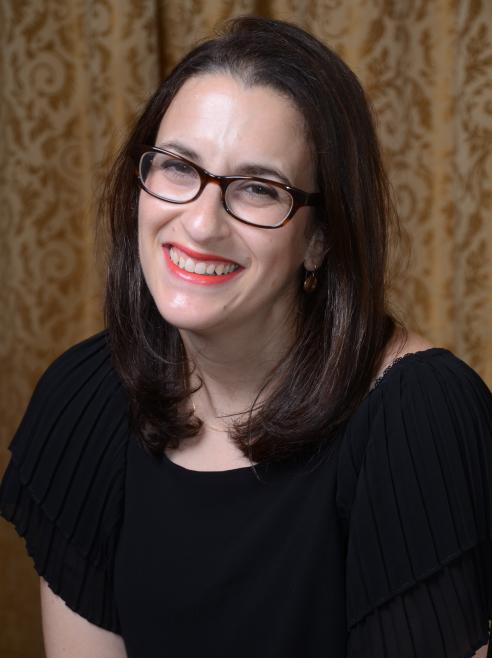 Susan B Perlman, PhD
Associate Professor of Psychiatry
Contact Details
3811 O'Hara St.
Pittsburgh
PA
15213
Education & Training
PhD
Duke University
Cognitive Neuroscience
MA
Duke University
Developmental Psychology
University of Pittsburgh School of Medicine
Child and Adolescent Psychiatry
Professional Affiliations
Member, FLUX: International Society for Integrative Developmental Cognitive Neuroscience
Member, Society for Research in Child Development
Selected Honors & Awards
NARSAD Young Investigator Award, Brain and Behavior Research Foundation
Research Interests
Developmental cognitive neuroscience; Early childhood development; Emotion reactivity and regulation
Selected Research Publications & Products
Karim, H.T., & Perlman, S.B. (2017). Neurodevelopmental maturation as a function of irritable temperament: Insights from a naturalistic emotional video viewing paradigm. 2017 Human Brain Mapping, Oct;38(10):5307-5321.
Wakschlag, L.S., Perlman, S.B., Blair, J., Leibenluft, L., Briggs-Gowan, M., & Pine, D.S. (2017). The neurodevelopmental basis of early childhood disruptive behavior: Irritable and callous phenotypes as exemplars. The American Journal of Psychiatry.Published online: November 17, 2017 | https://doi.org/10.1176/appi.ajp.2017.17010045
Li, Y., Grabell, A., Wakschlag, L.S., Huppert, T.J., & Perlman, S.B. (2017). The neural substrates of cognitive flexibility are related to individual differences in preschool irritability: A fNIRS investigation. Developmental Cognitive Neuroscience. doi: 10.1016/j.dcn.2016.07.002. Epub 2016 Aug 4.
Perlman, S.B., Huppert, T.J., & Luna, B. (2015). Functional Near-Infrared Spectroscopy Evidence for Development of Prefrontal Engagement in Working Memory in Early through Middle Childhood. Cerebral Cortex, 26(6), 2790-2799.
Perlman, S.B., Luna, B., *Hein, T.C., & Huppert, T.J. (2013). fNIRS Evidence of Prefrontal Regulation of Frustration in Early Childhood. NeuroImage, 85(1), 326-334.
Education Interests
Mentoring undergraduate and graduate students; Mentoring postdoctoral scholars